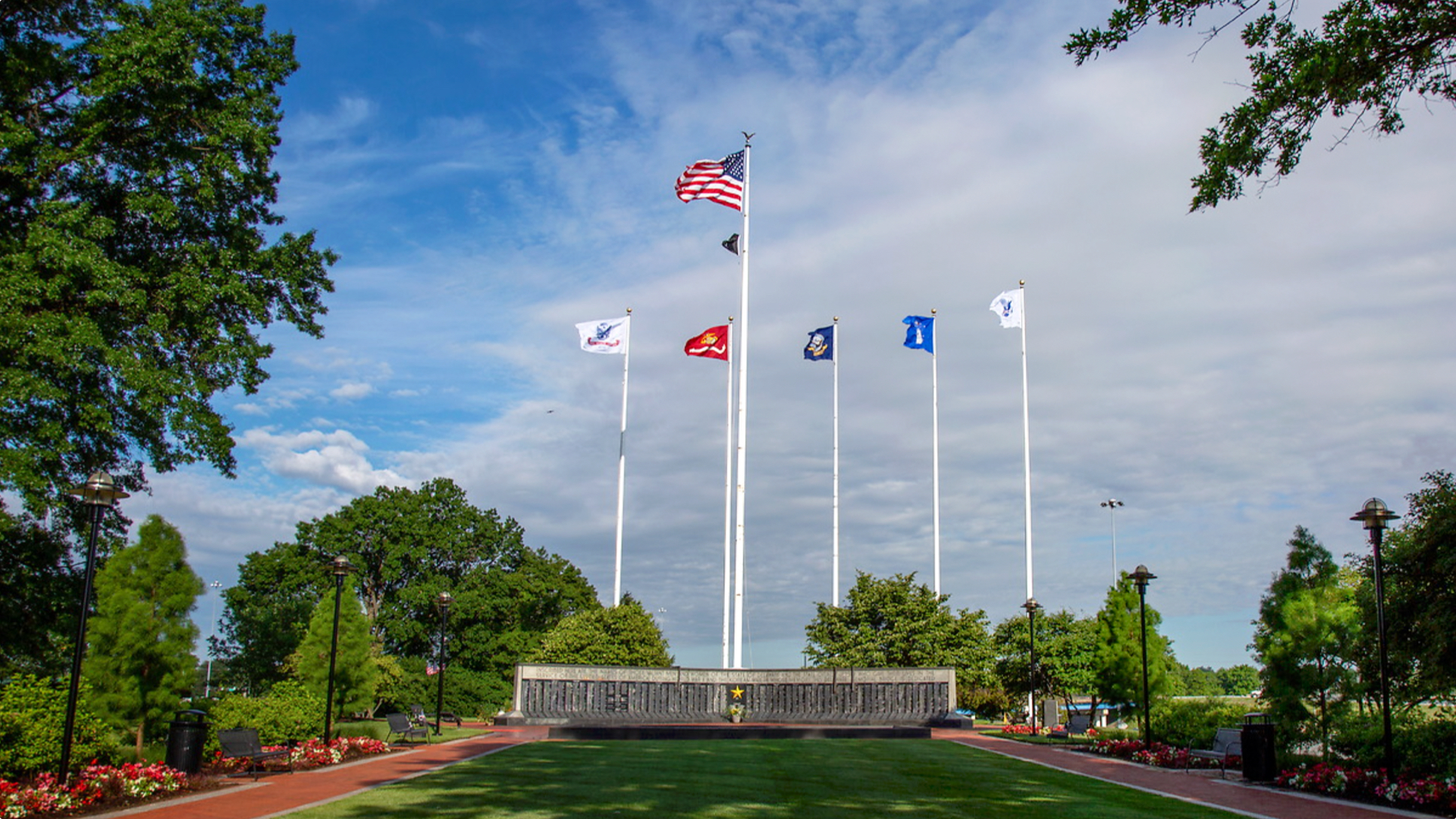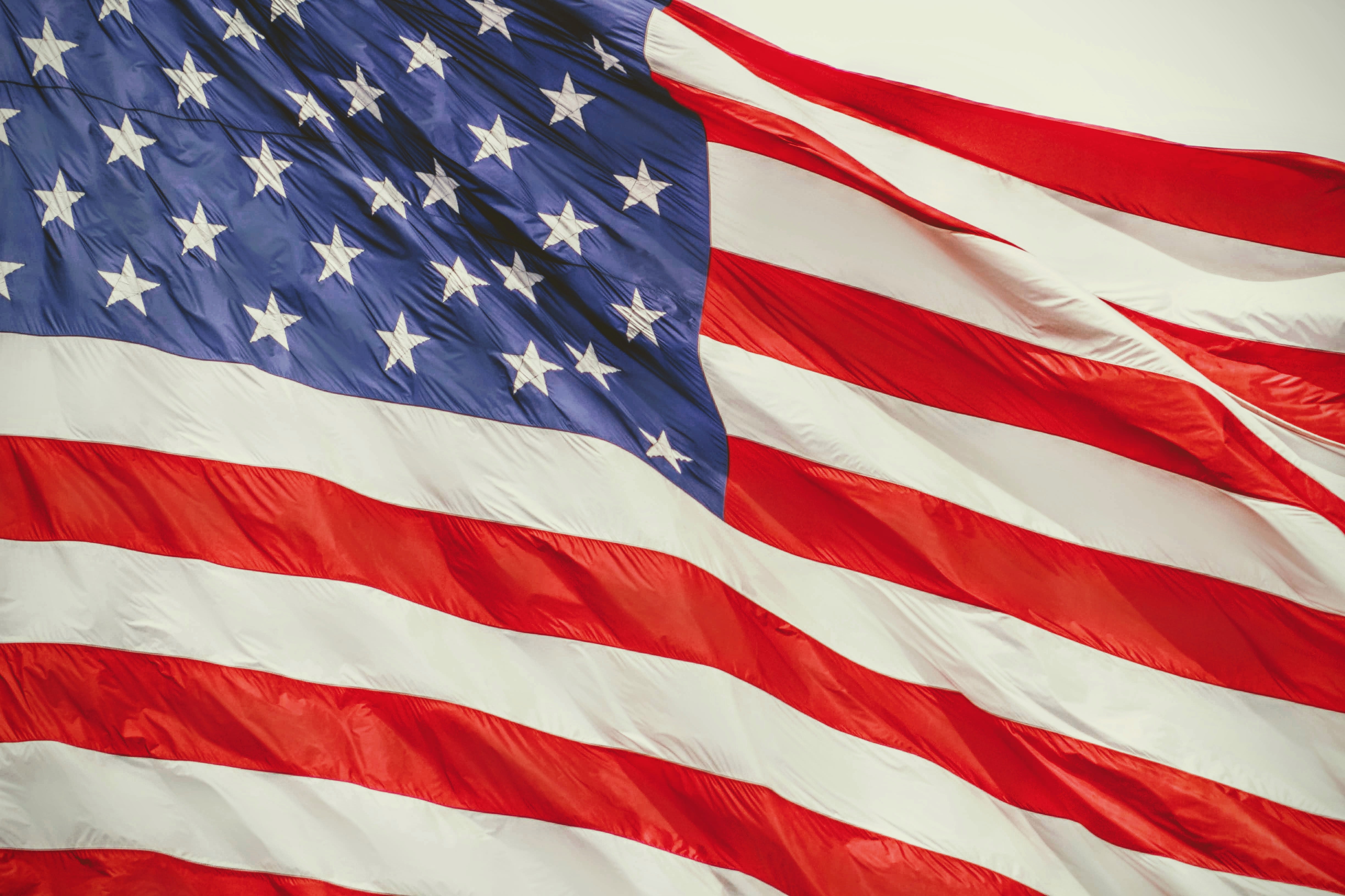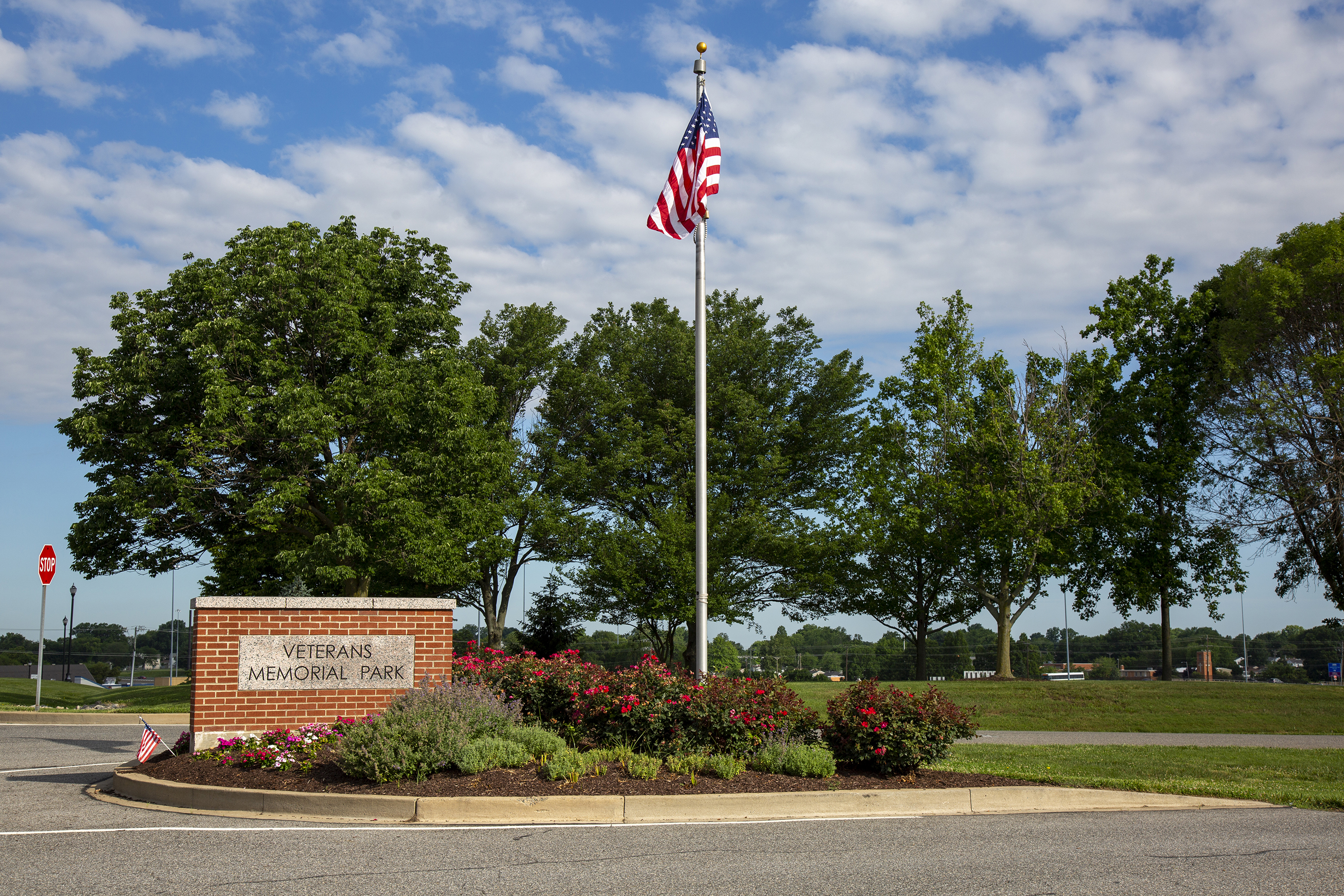 welcome to the park
Dedicated in 1956, Veterans Memorial Park stands as a living tribute to the brave troops from Delaware and New Jersey who made the ultimate sacrifice in service to our country. It is open year-round to the public.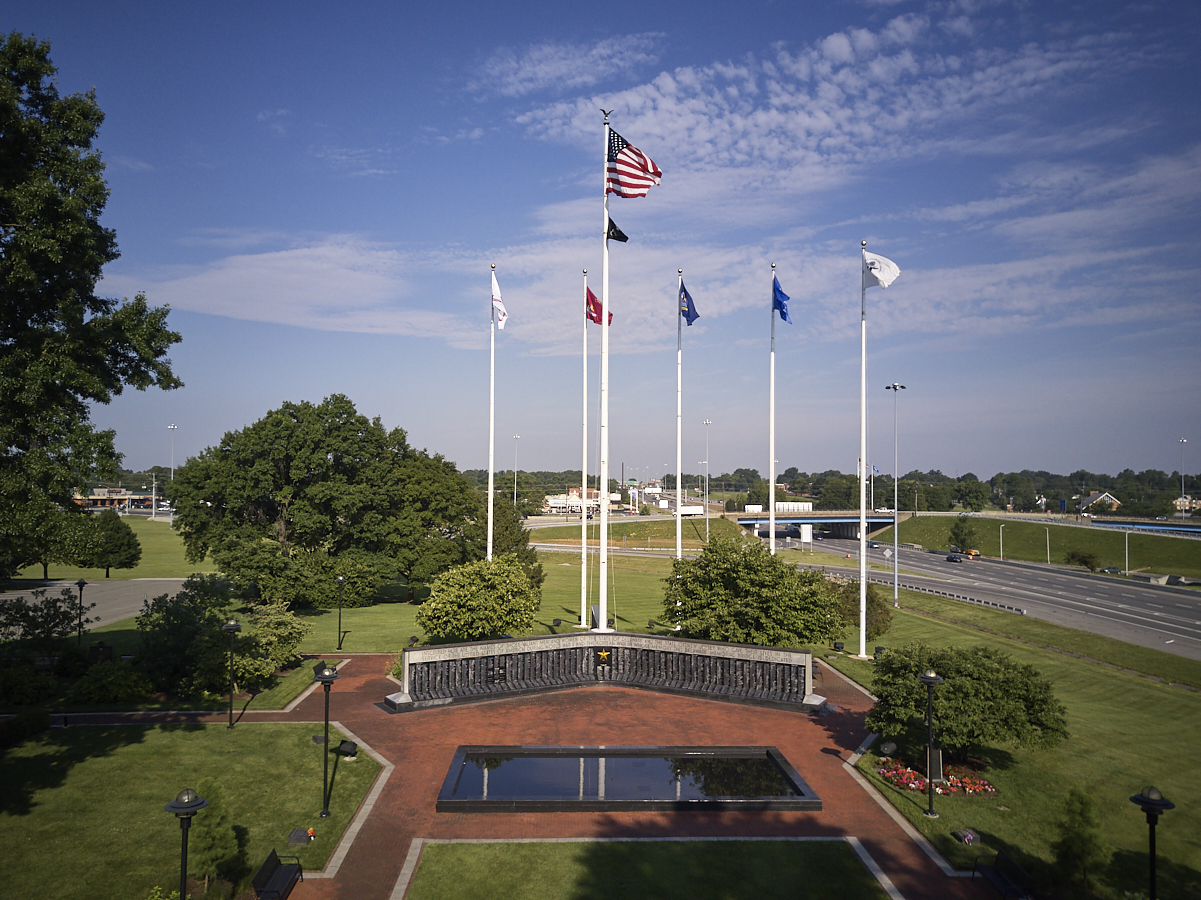 interactive map
Can't make it to the Park? Want to plan your visit before you come? Visit virtually to see the Park's layout and features and learn about the seven different monuments that pay tribute to troops and veterans since World War ll.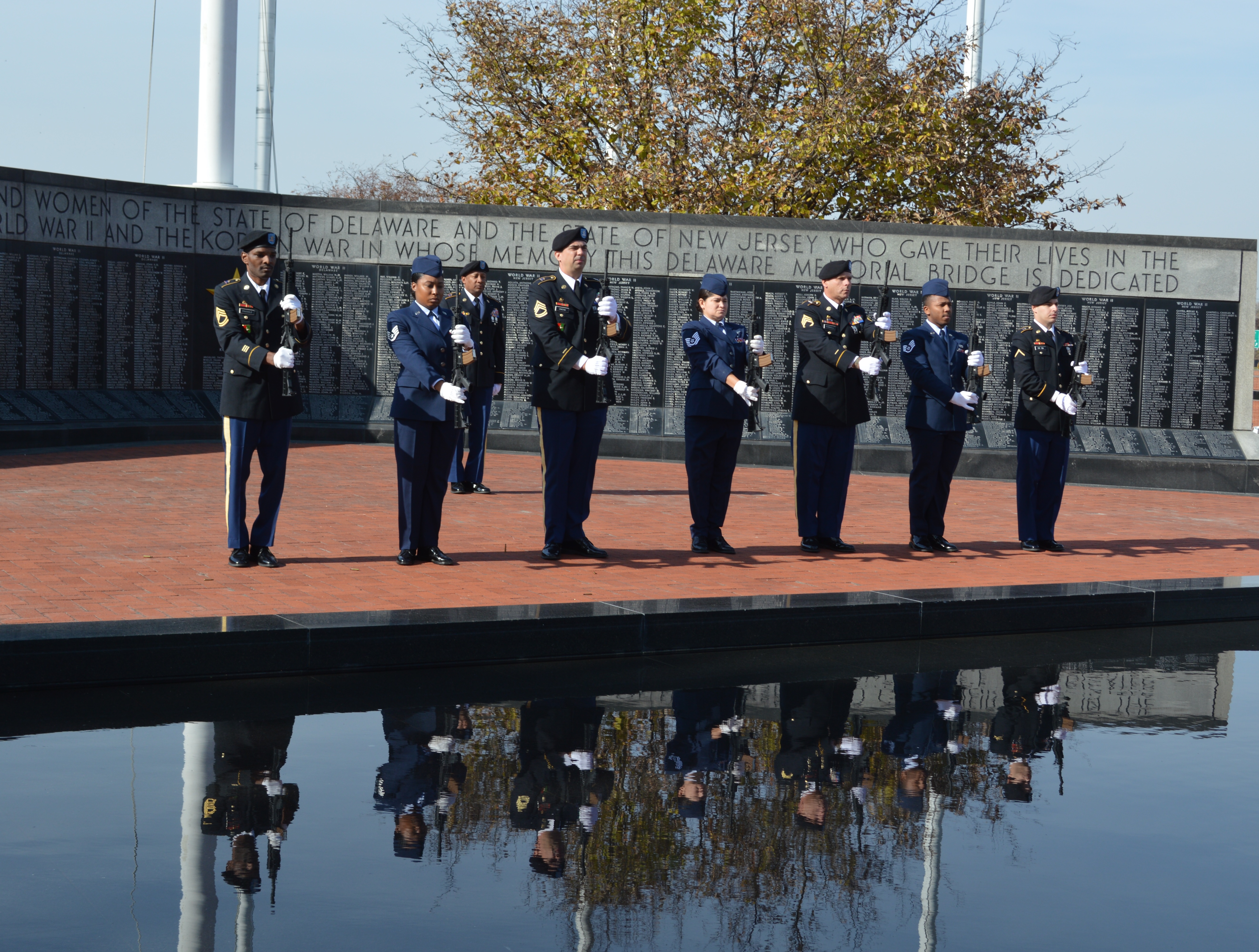 services
The Park is designated as one of 68 recognized sites by the National Veterans Day Committee in Washington D.C to officially host annual Memorial and Veterans Day services in the United States and its territories.

WHERE WE ARE
War Memorial Plaza
163 Cherry Lane
New Castle, DE 19720
The park is located on the Delaware side of the Delaware Memorial Bridge just off the northbound lanes of Interstate 295.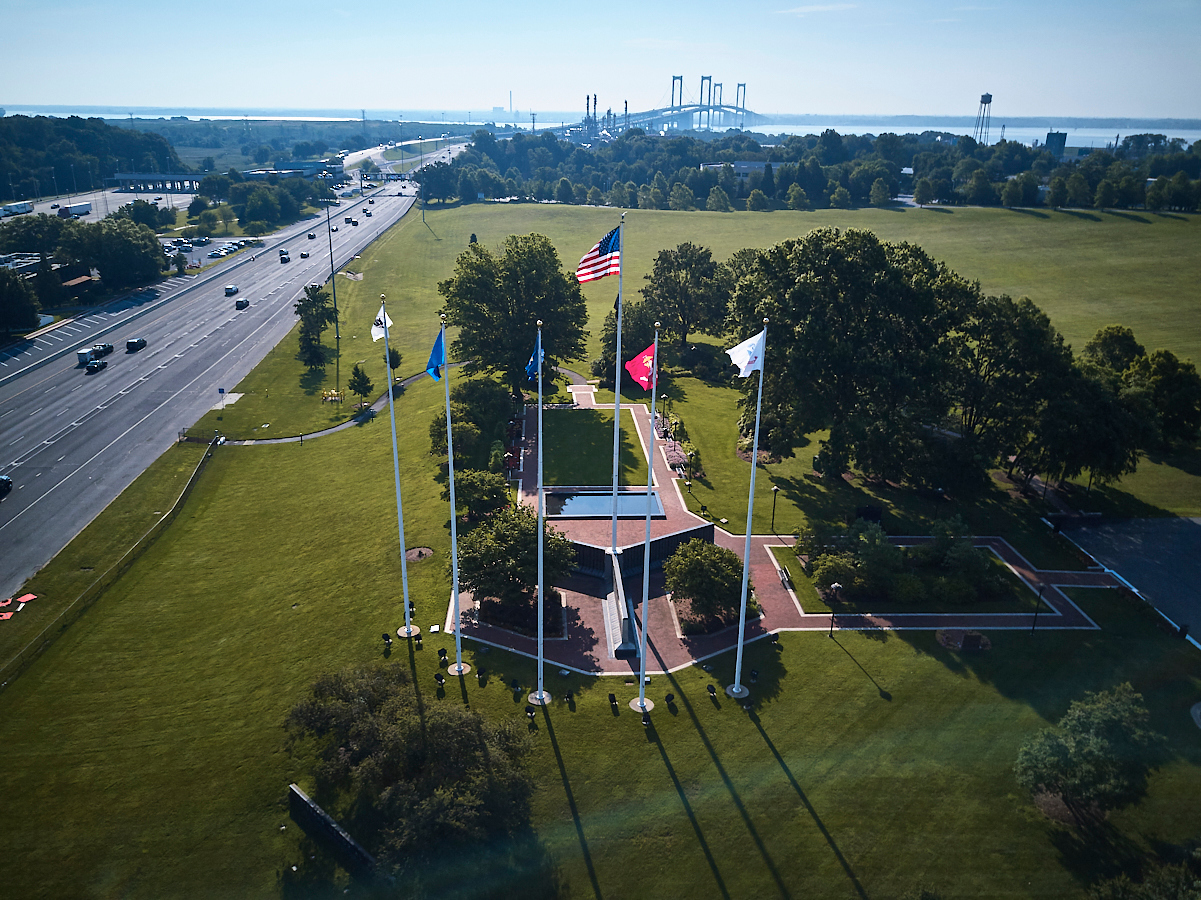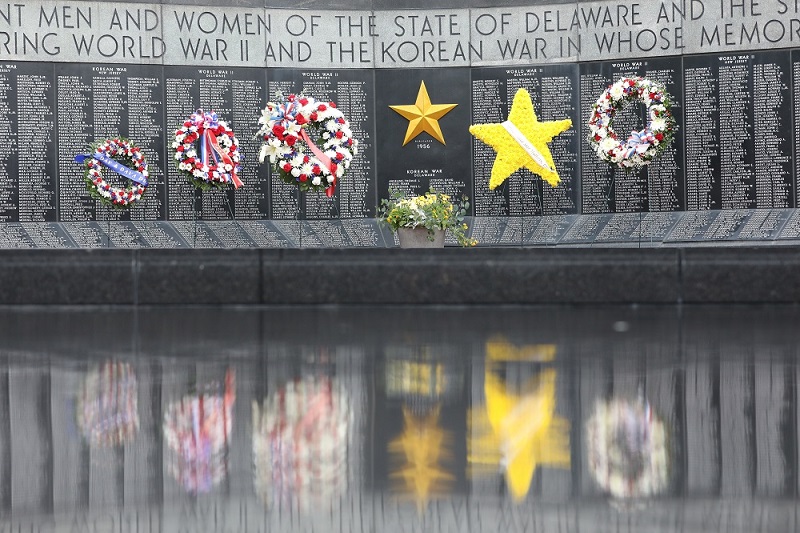 Memorial registry
The centerpiece of the Park is a six-sided Wall of Remembrance with close to 15,000 names of troops from Delaware and New Jersey who lost their lives in World War ll and the Korean War. All of the names are alphabetically listed by state for each war.
If you are looking for a name before you visit the park, all names are digitally listed on our directory. Please use the button here to access the roster of honor.
Park highlights
Dedication: Oct. 20, 1956
Park Size: 40 Acres
No. of Monuments: Seven
Additional Military Memorials: Nine
Newest Monument: Gold Star Families
Operated and Maintained By: The Delaware River & Bay Authority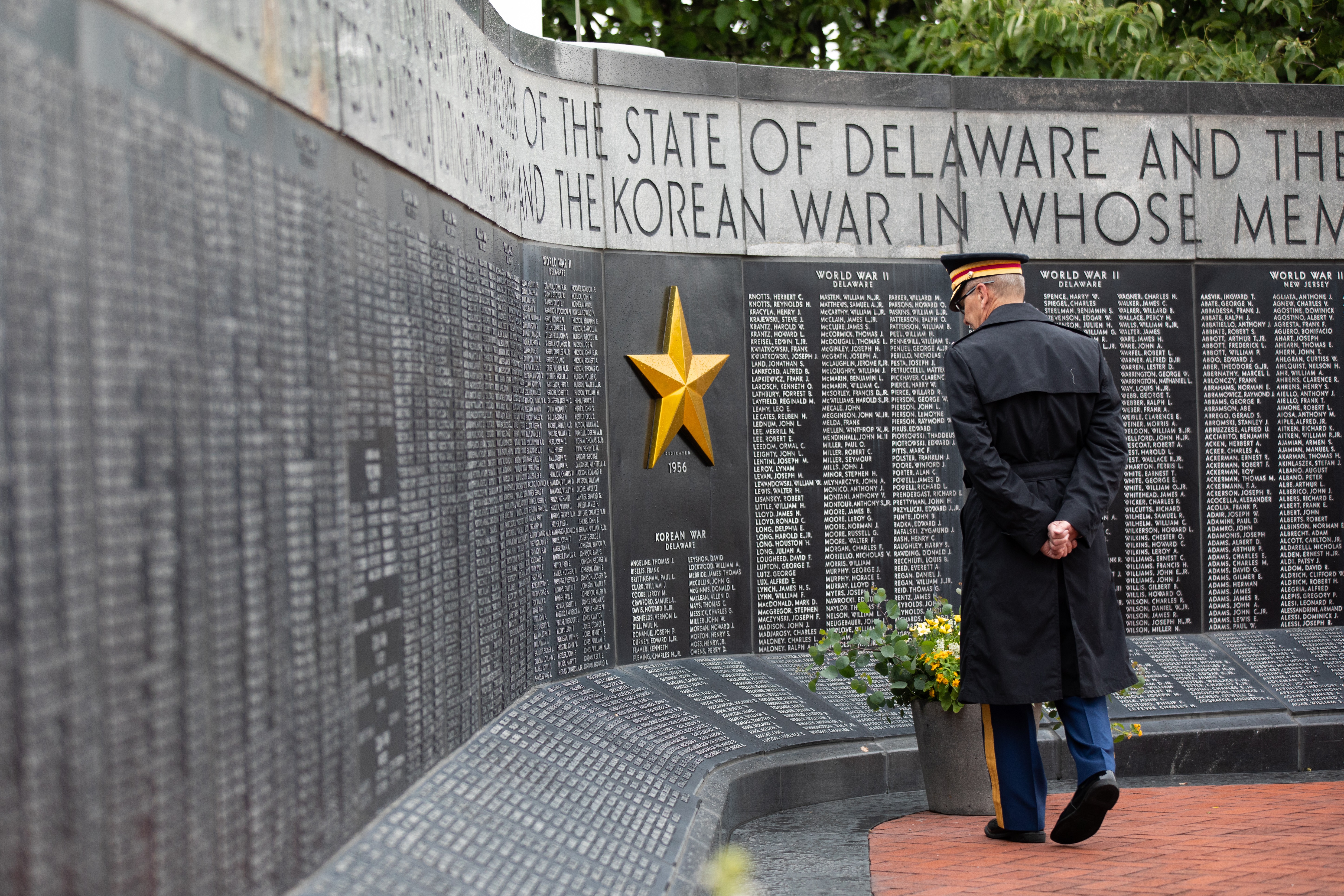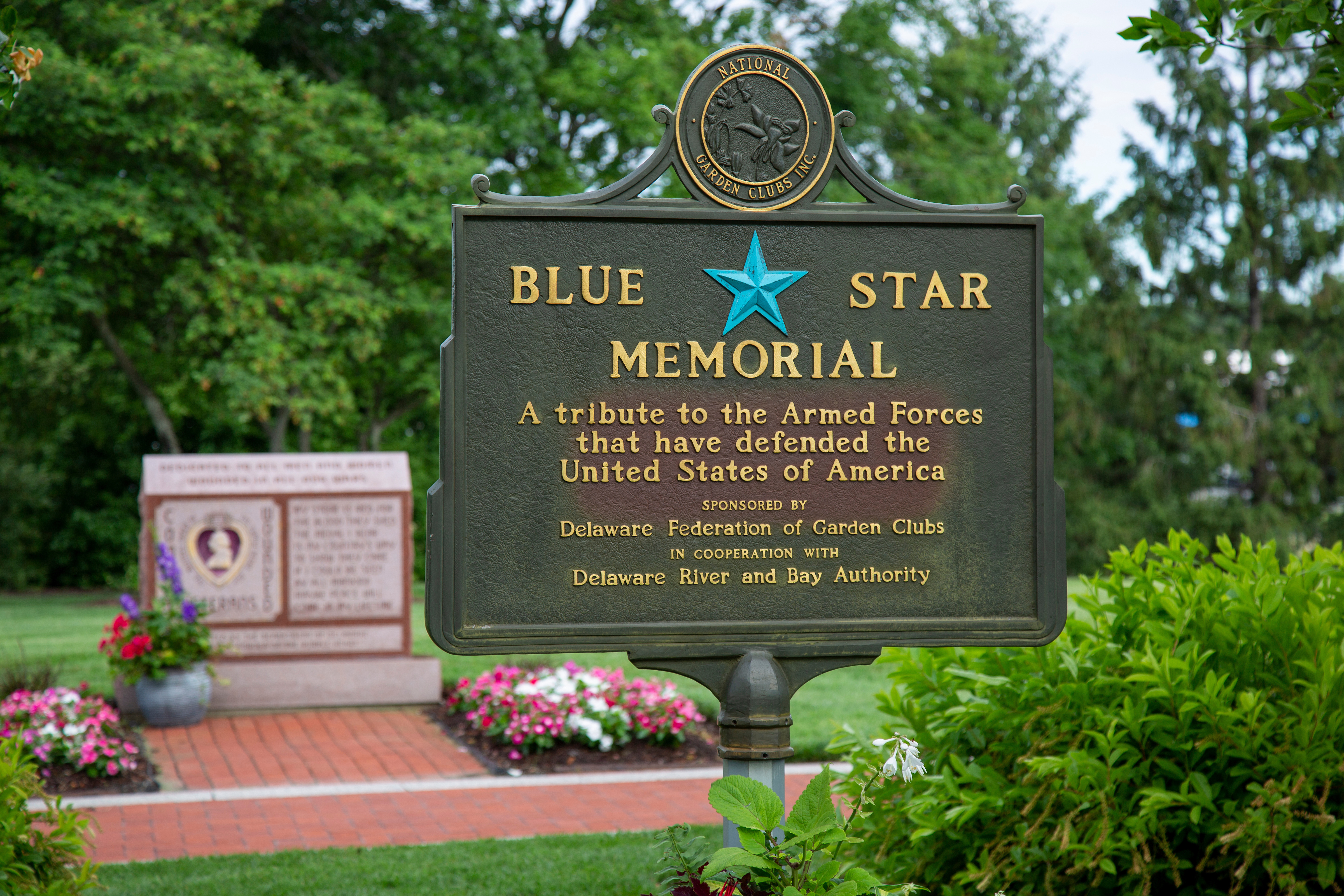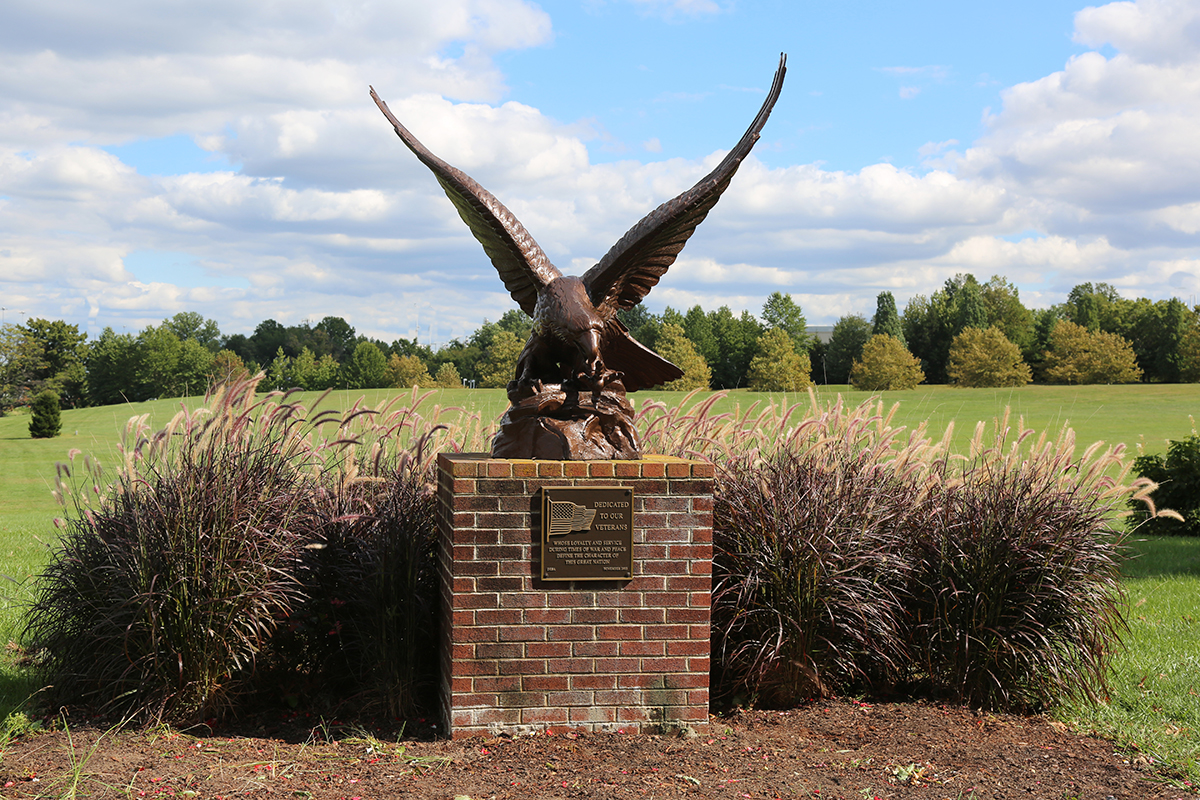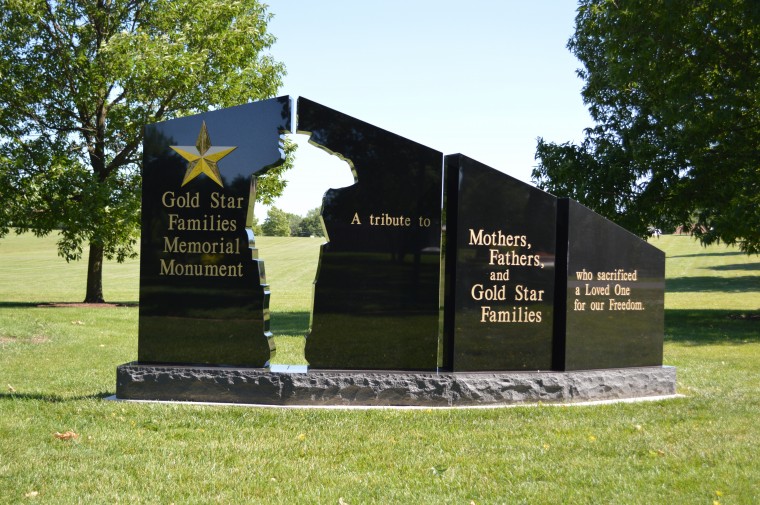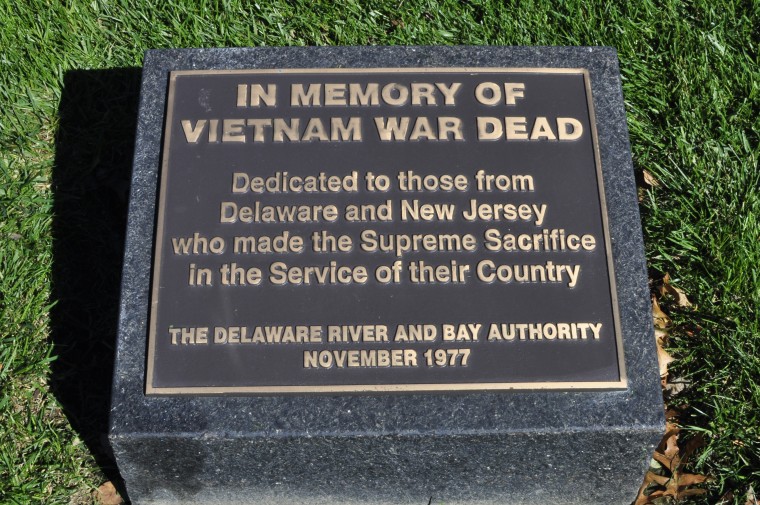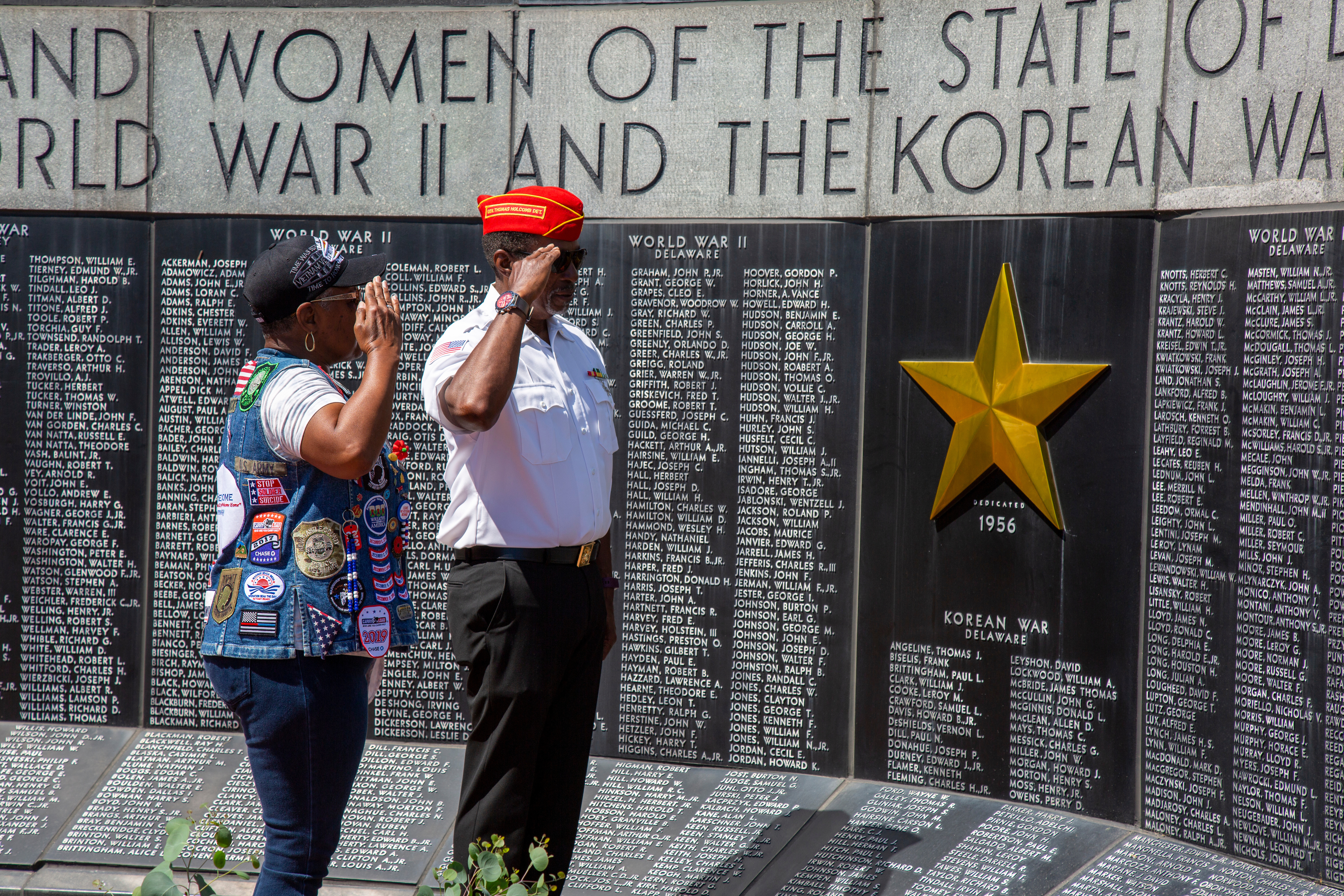 The park was created to honor our brave veterans, military families and fallen soldiers from New Jersey and delaware.