veterans memorial park
monuments
honoring our veterans
The Memorial Wall
The central vision of the Memorial Park stems from the memorial wall. The wall contains approximately 15,000 names of men and women from both Delaware and New Jersey who have lost their lives serving our country in World War II and Korean War.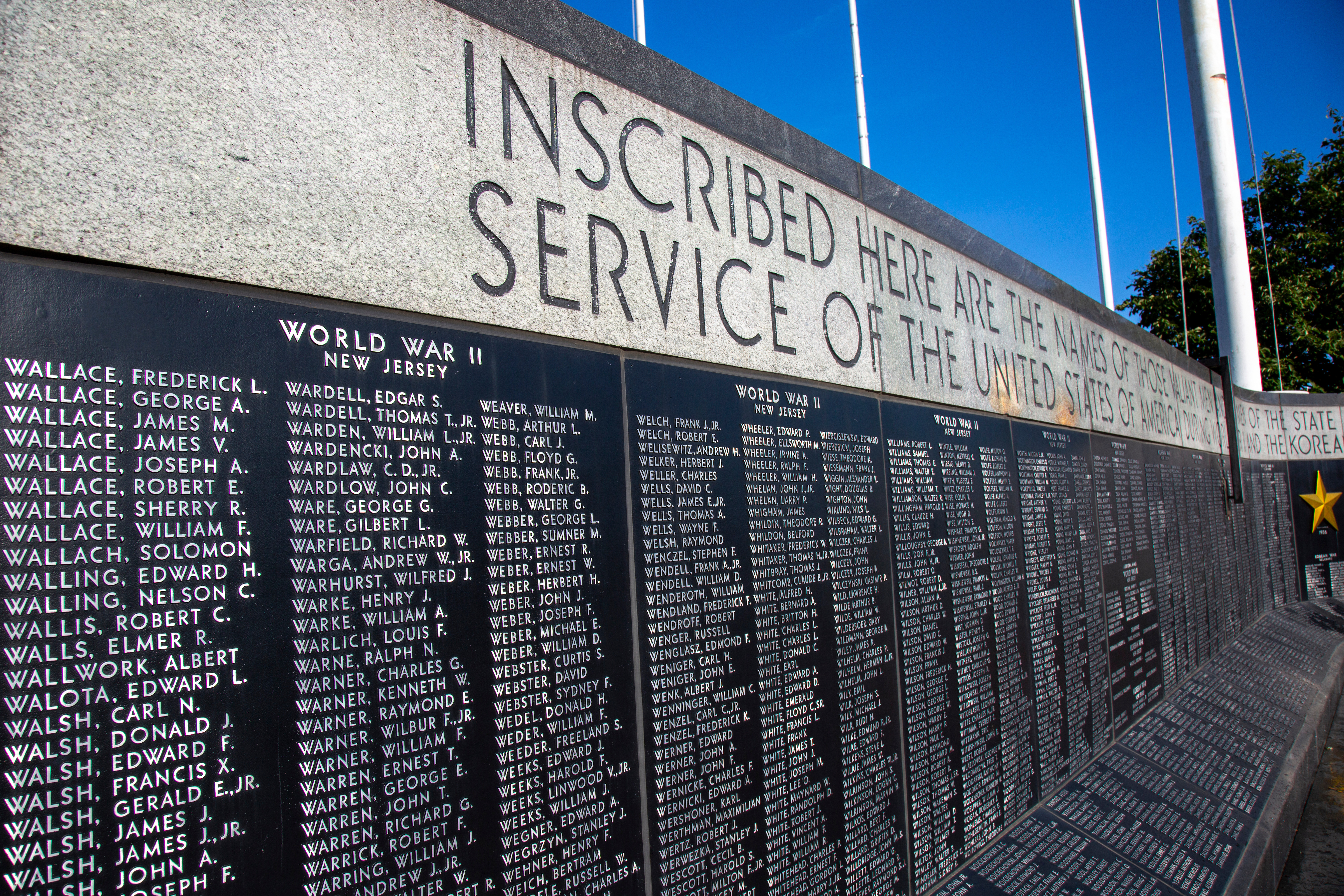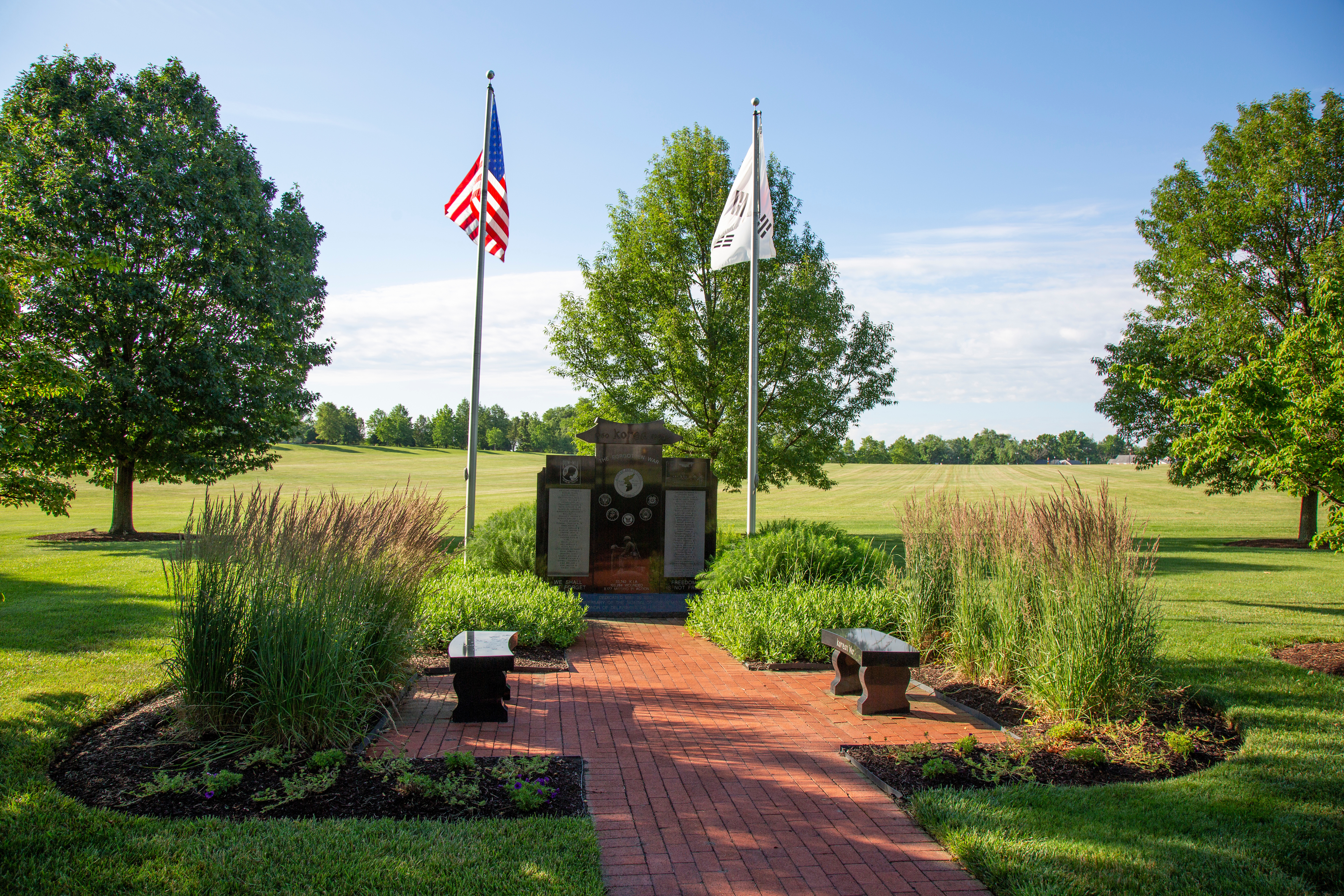 The Korean War Monument
The Korean War Memorial was installed and dedicated on Memorial Day of 2003 and stands as a profound testament to the fellowship felt by the Korean War Veterans of Delaware. The memorial has served as an outlet for these Veterans and their families to express their sentiments.

THE GOLD STAR MONUMENT
Our newest monument is the Gold Star Memorial, it was created to honor the families that have lost loved ones in military service. This beautiful monument was made possible through the Hershel Woody Williams Foundation and Delaware Gold Star Families. The Gold Star first made an appearance during World War I. The Gold Star signified the family's pride in the loved one's sacrifice rather than the mourning of their loss.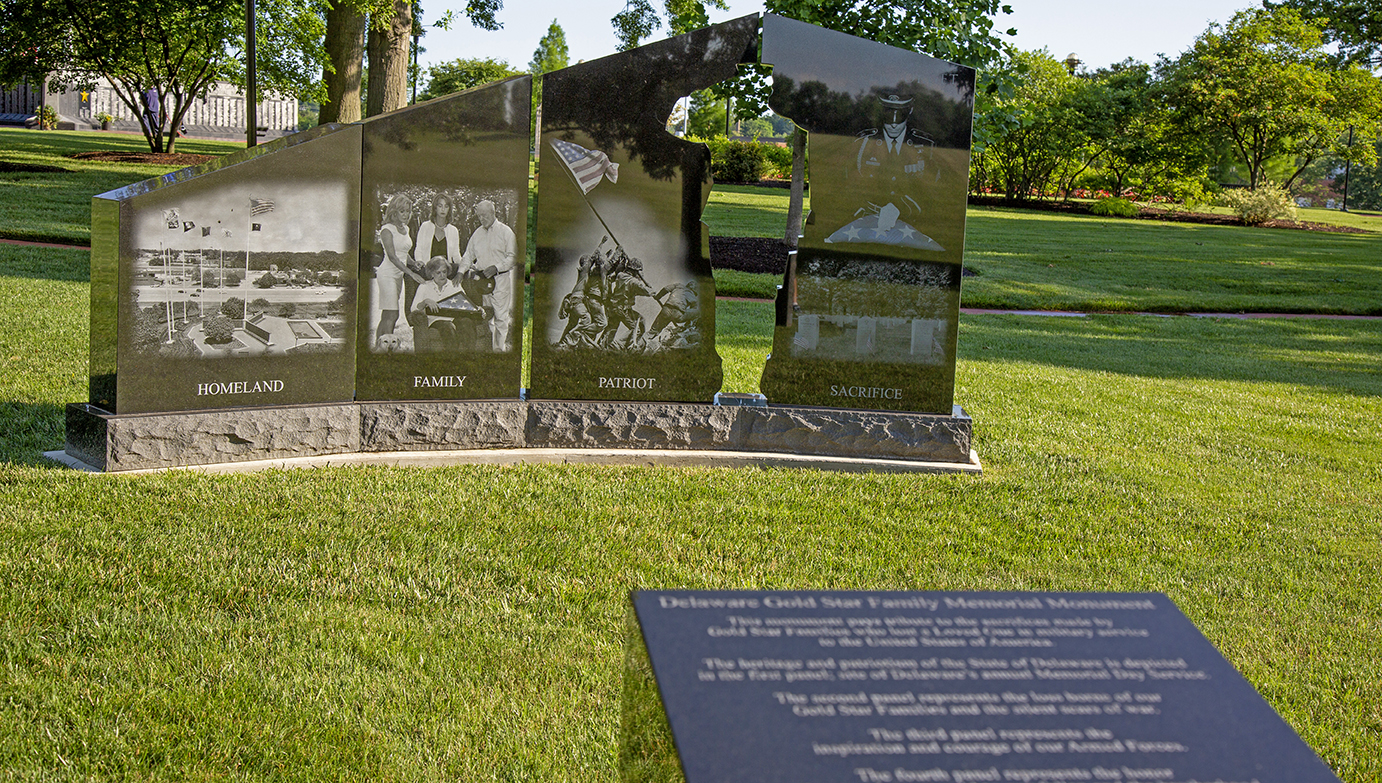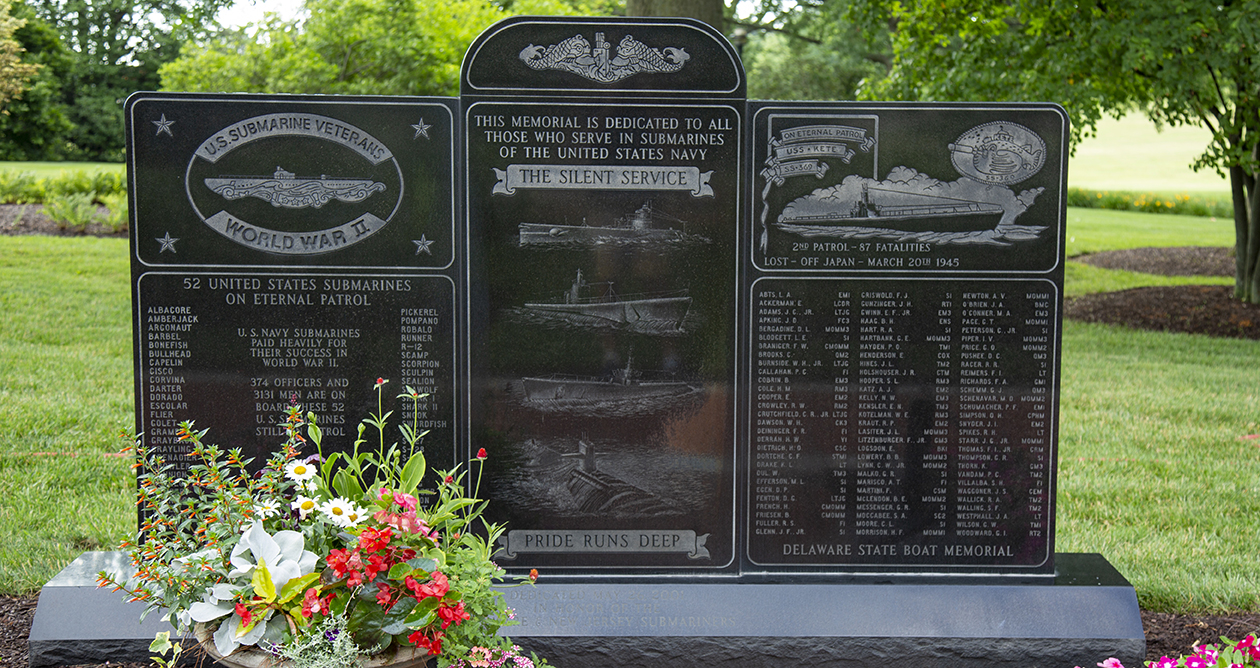 The Submariner Monument
Often overlooked and dubbed "the silent service", submarine use in WWII was integral to our war efforts. In May of 2001, the impressive black granite monument was created for the Memorial Park to honor the efforts made by the men and women who lost their lives on American subs.

The one army soldier monument
The "One Army" soldier was unveiled to the grounds on Veterans Day in 1998. This statue was created to honor all the men and women from Delaware and New Jersey who were killed or declared missing in action in combat since the Korean Conflict. "One Army" evokes a sense of support and unity for these brave men and women. The original "One Army" soldier is at United States Army War College in Carlisle, Pennsylvania.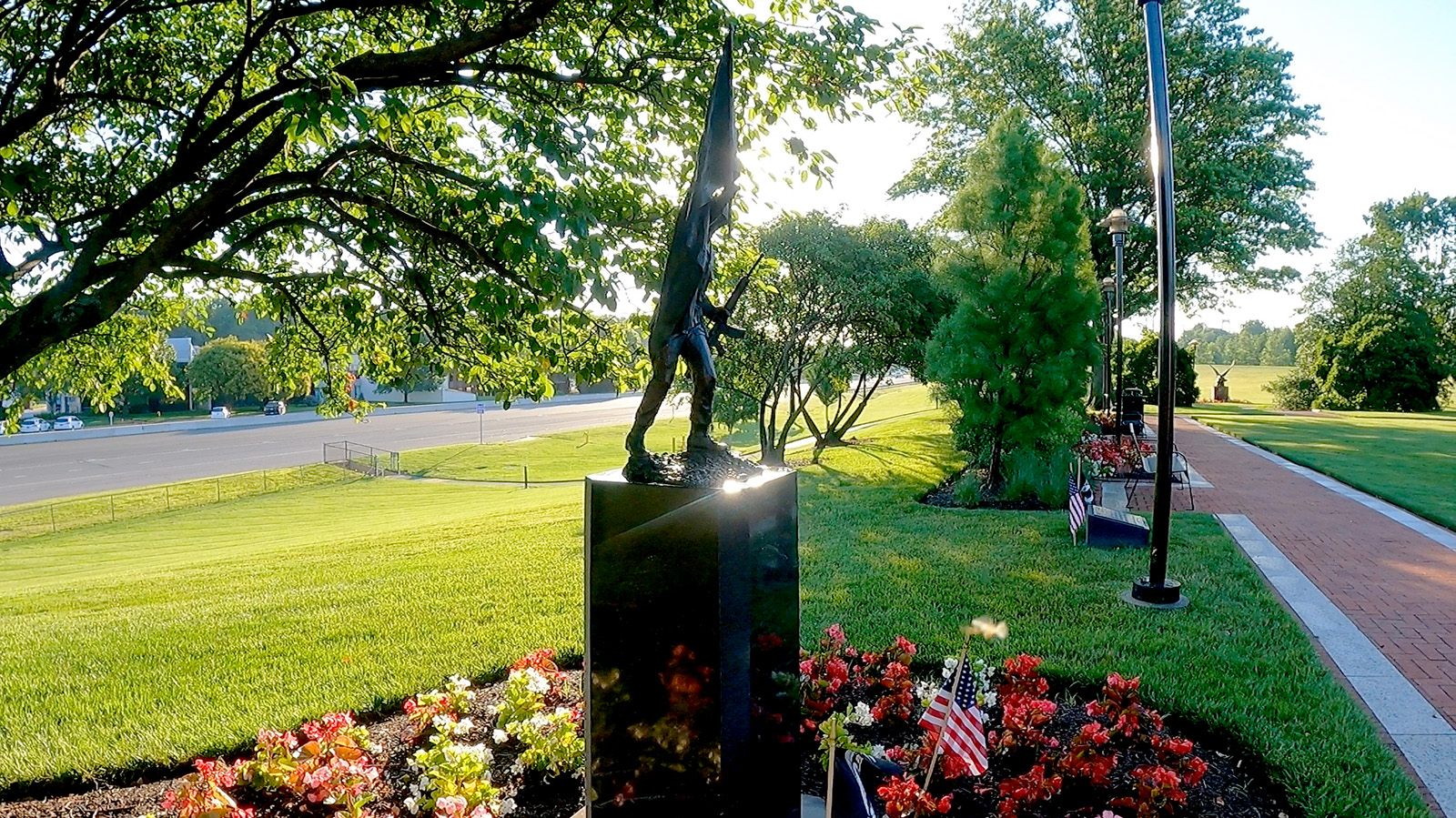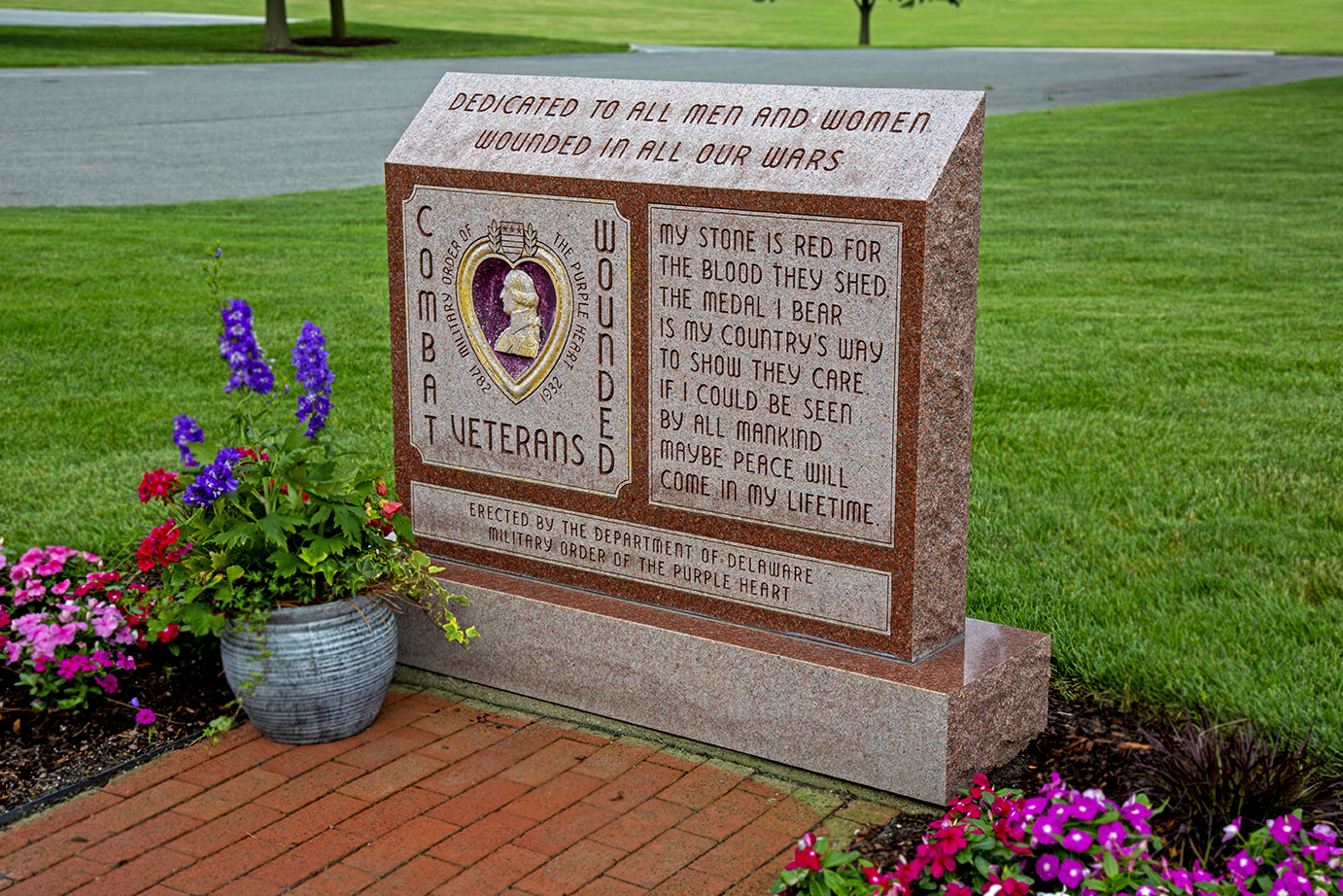 The Purple Heart Monument
The Purple Heart Memorial Marker was dedicated to honor all the men and women that have been wounded in American Wars. This beautiful marker is a tribute to the brave actions that our soldiers displayed during combat. The Department of Delaware's Military Order of the Purple Heart erected this Marker for the Memorial Park.

The EAGLE STATUE Monument
Dedicated in 1993 and brought to the park by former Director of Bridge Operations and US Army Veteran, Curt Esposito, the Eagle Statue is dedicated to our Veterans, "Whose loyalty and service during times of war and peace define the character of this great Nation."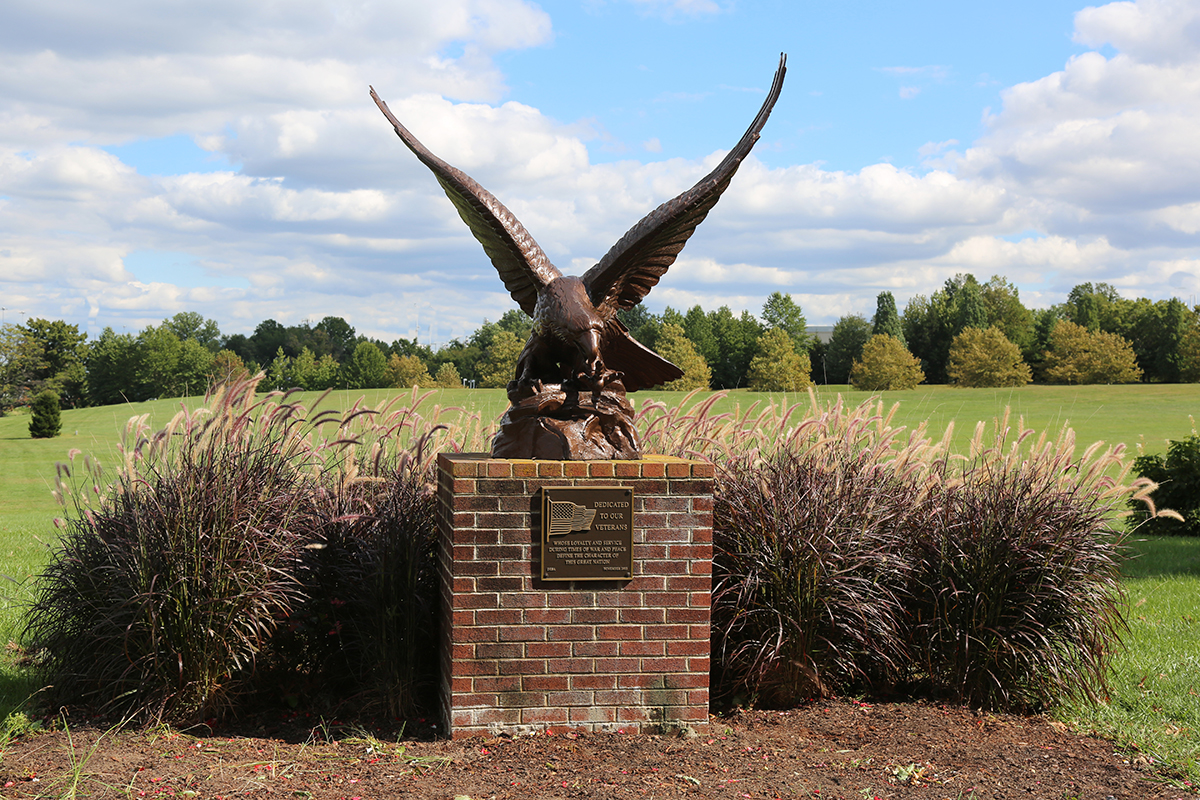 Explore more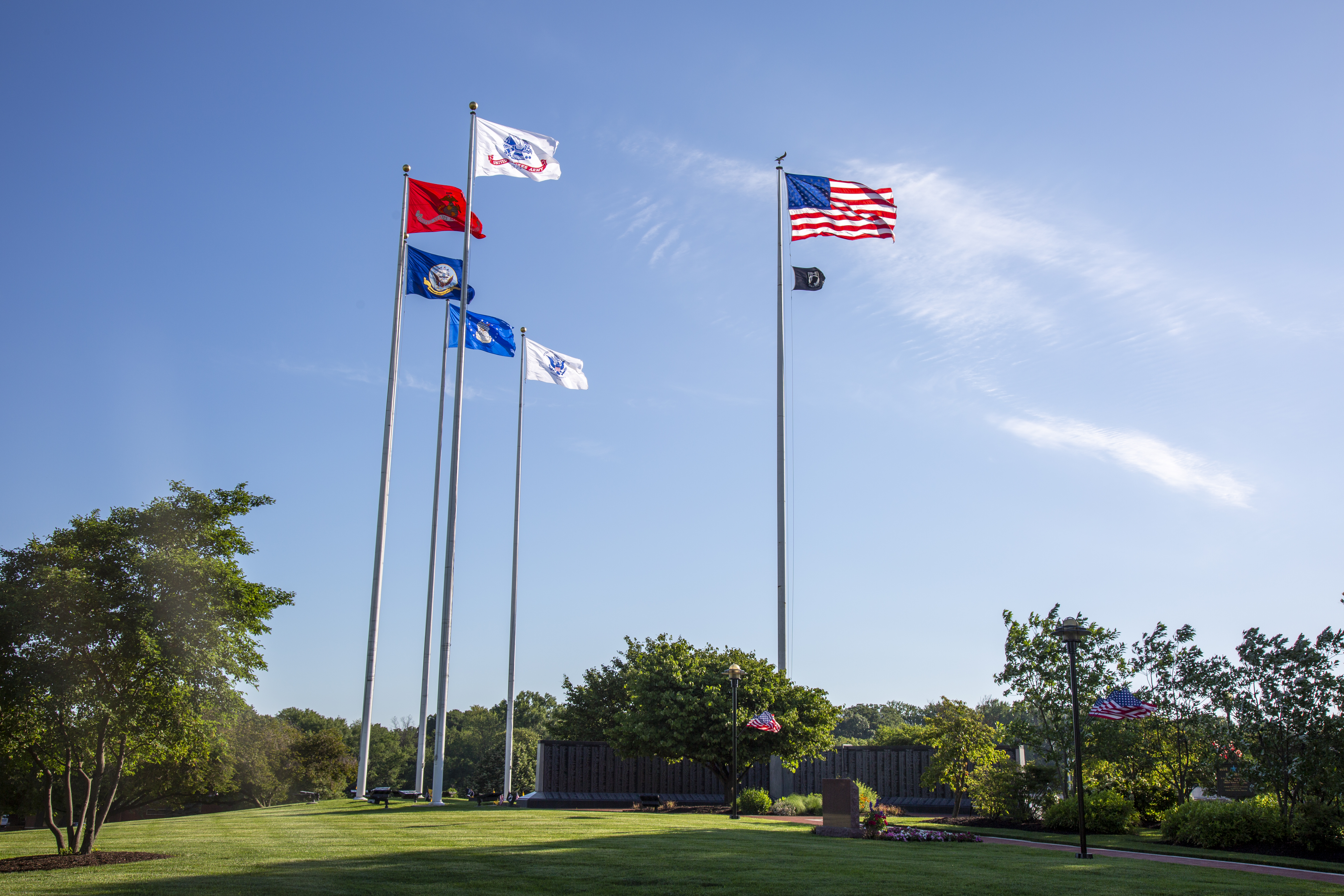 registry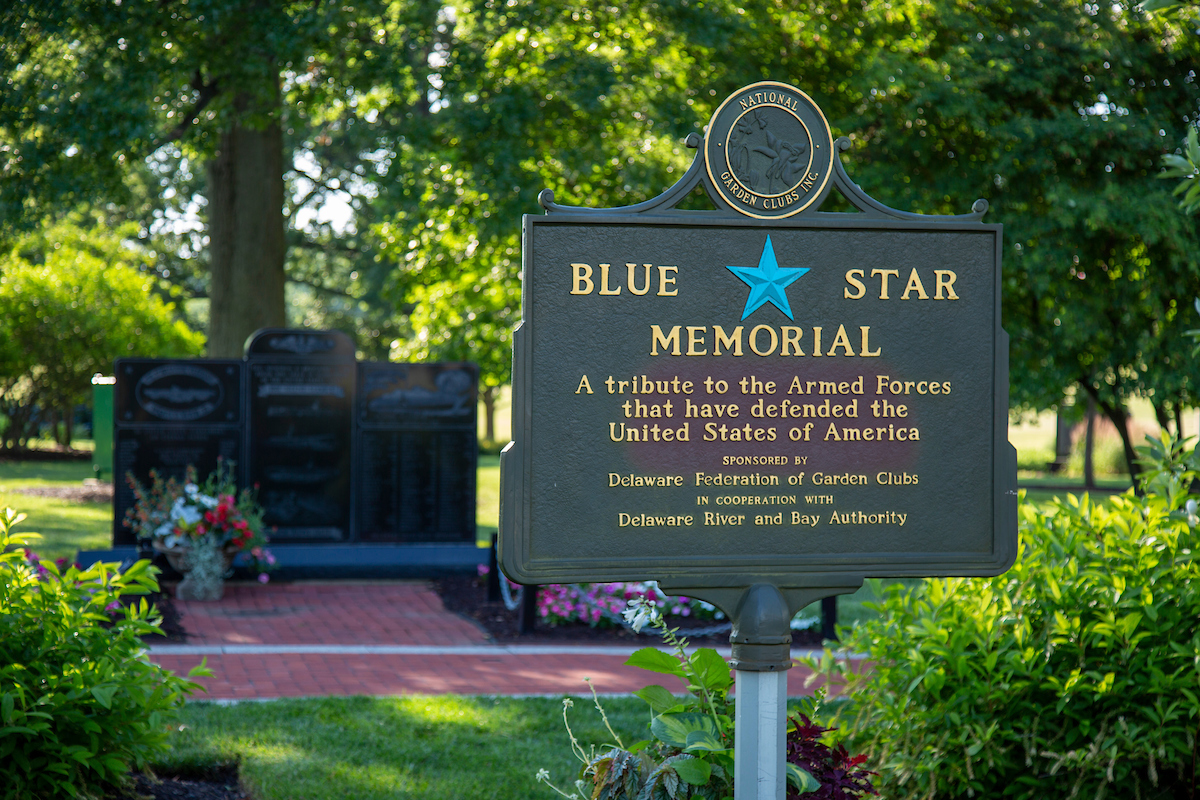 MARKERS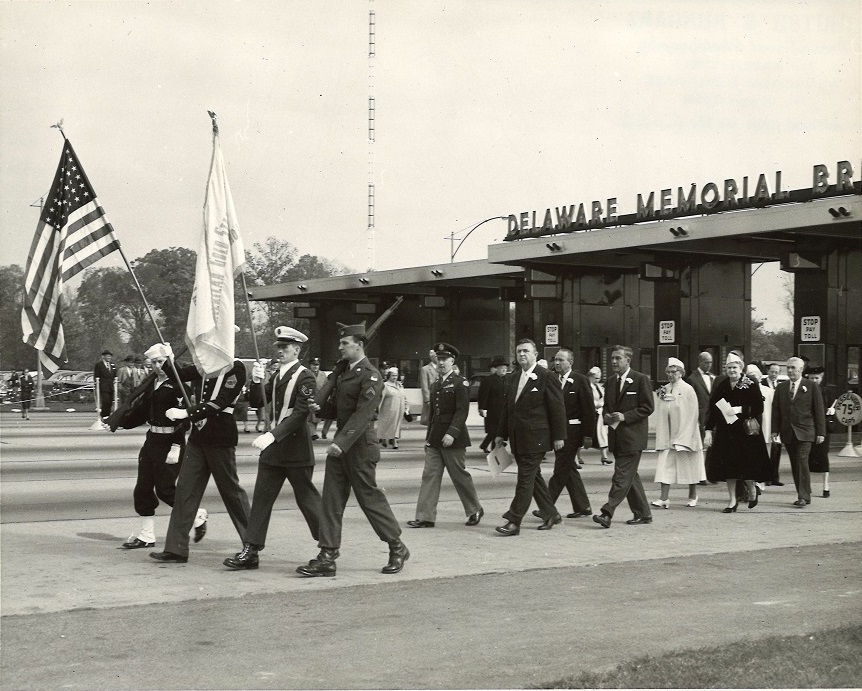 stories