veterans memorial park
explore the park

A Place of honor AND respect
Veterans Memorial Park is a well-curated horticultural garden that draws people throughout it to experience all the monuments and markers honoring our war dead from New Jersey and Delaware since World War ll. It is maintained by the Delaware River & Bay Authority, a bi-state transportation agency that provides connections to travelers between both states. It is, perhaps, best known for the Delaware Memorial Bridge, so named to honor those who fought and sacrificed so much in both World War ll and the Korean War. Soon after the first span was completed, efforts grew to purchase and cultivate the land just south of the bridge to create a public park where people could gather to respect and honor all who fought so bravely for our nation.
The Park consists of multiple markers and monuments that pay tribute to special forces, veteran families, and active service members in addition to those who served and made the ultimate sacrifice. Benches are positioned throughout the Park to allow visitors to linger, rest and find solace in the Park's beauty and solemnity. We invite you to visit whenever you are in the area.
The Park is open year-round and is ADA accessible in most places and to all monuments. For those who cannot visit the Park in person, below is an Interactive Map that provides an overview of key Park features. We also invite you to visit our Articles Archive to learn more about the people, history, and details that make this Park a truly hidden gem.

Park highlights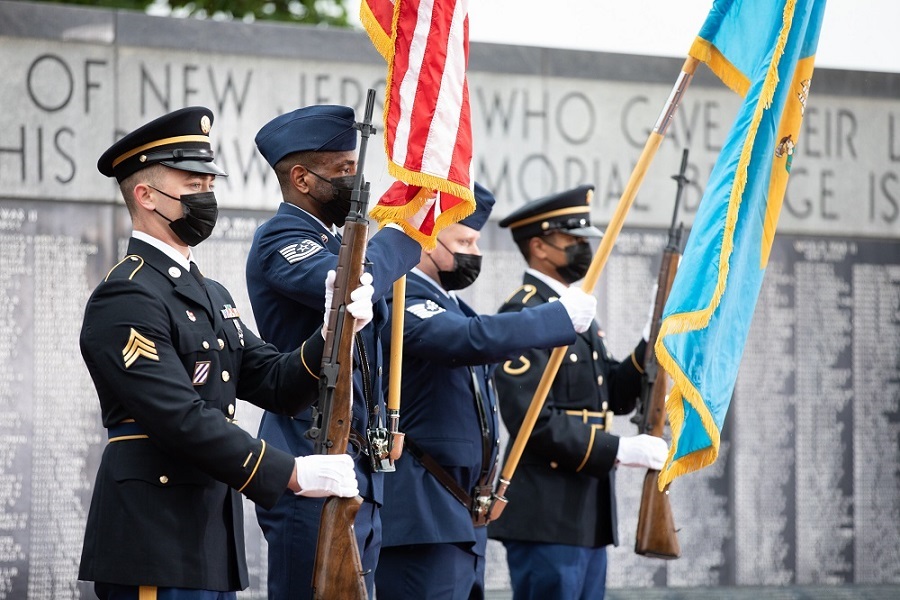 Veterans Day Services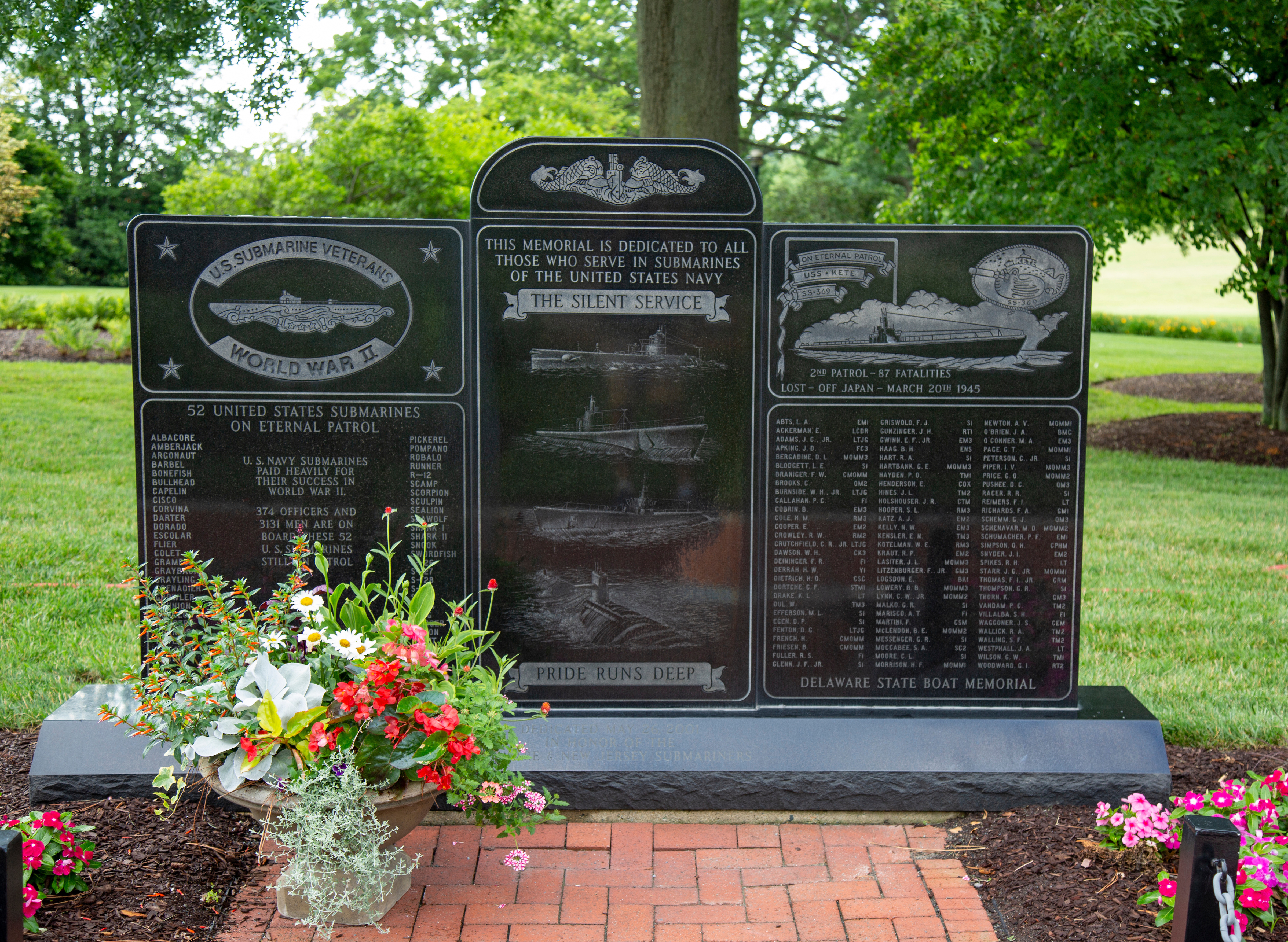 Submariner Monument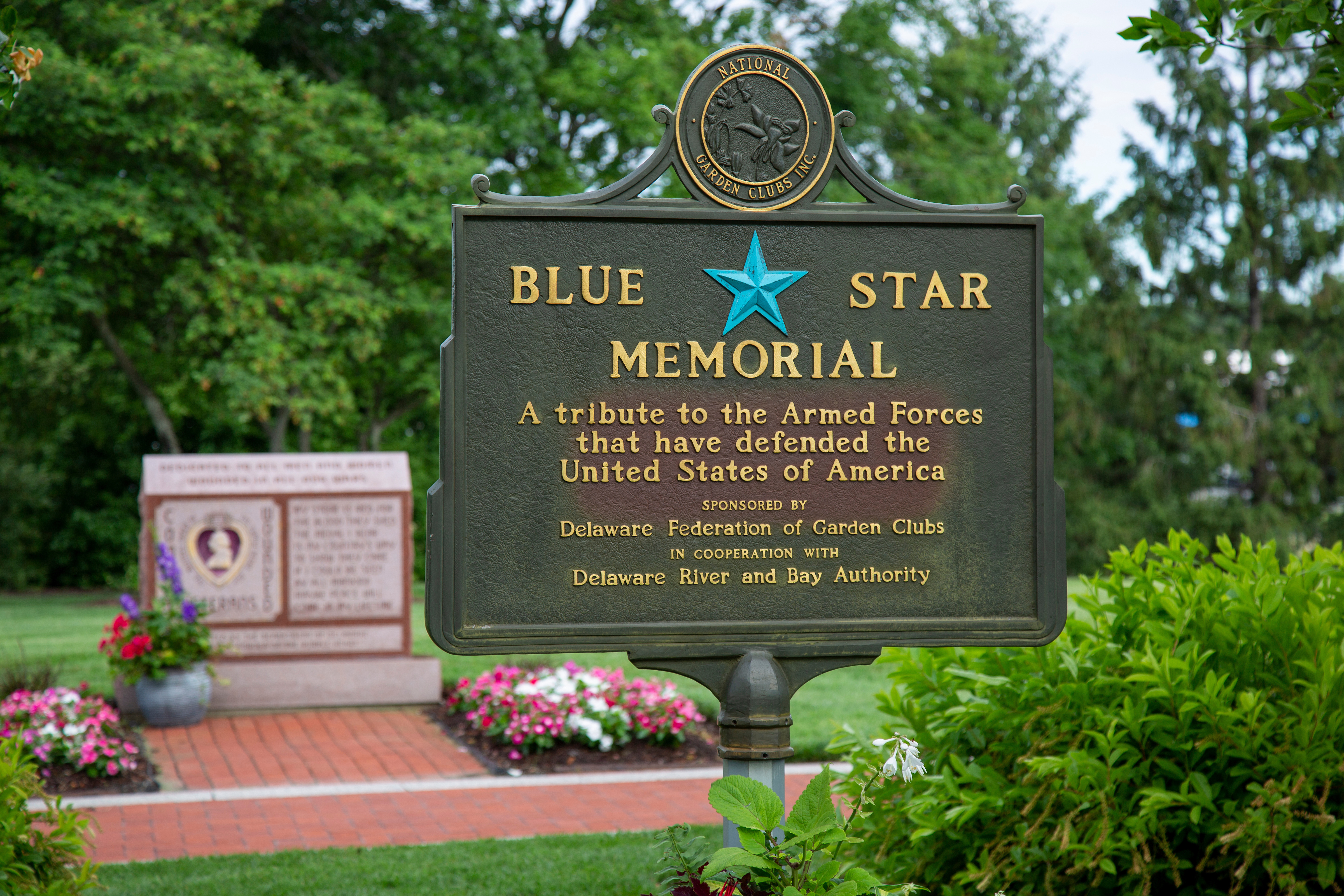 Blue Star Memorial Marker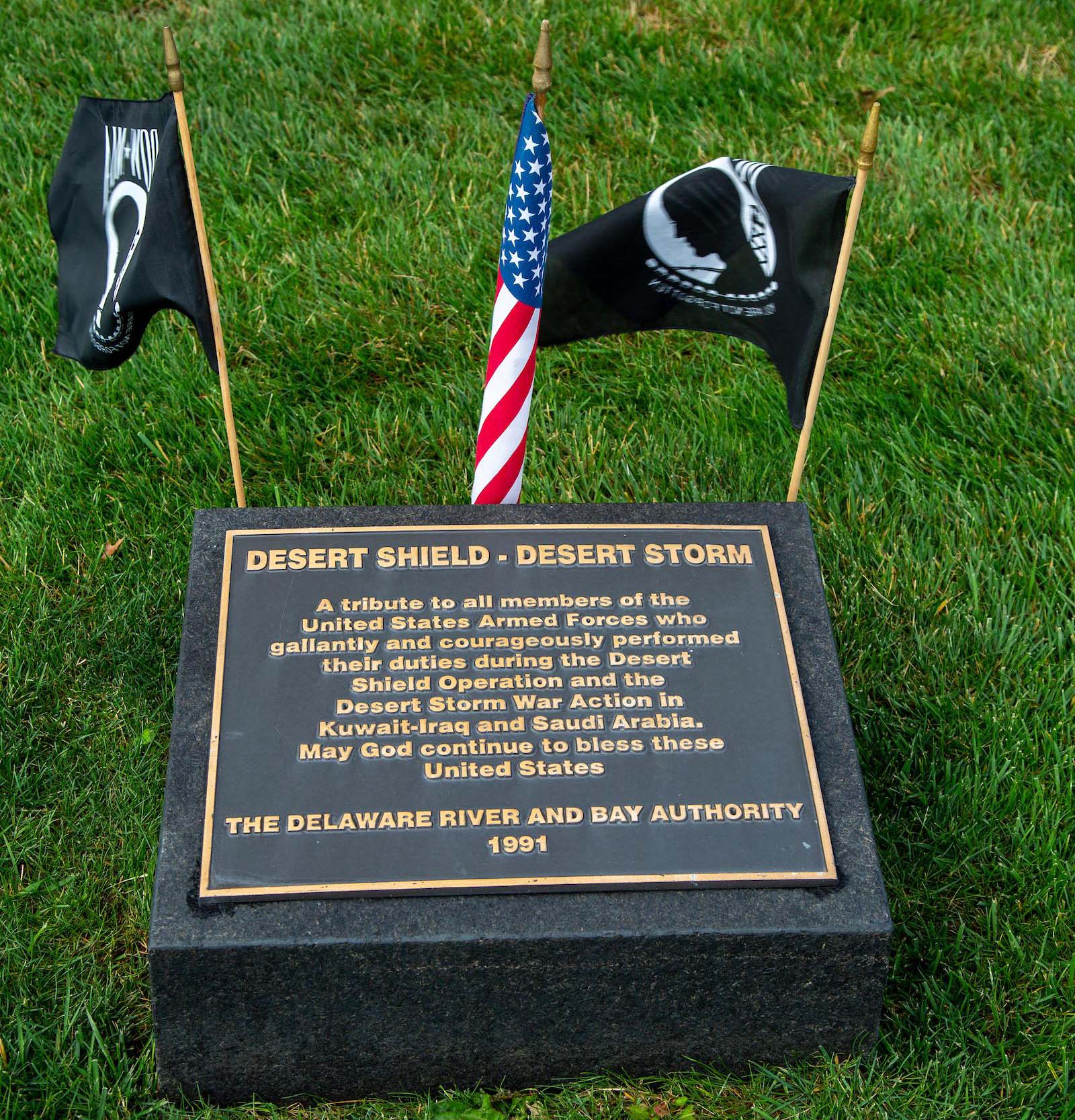 Gulf War Marker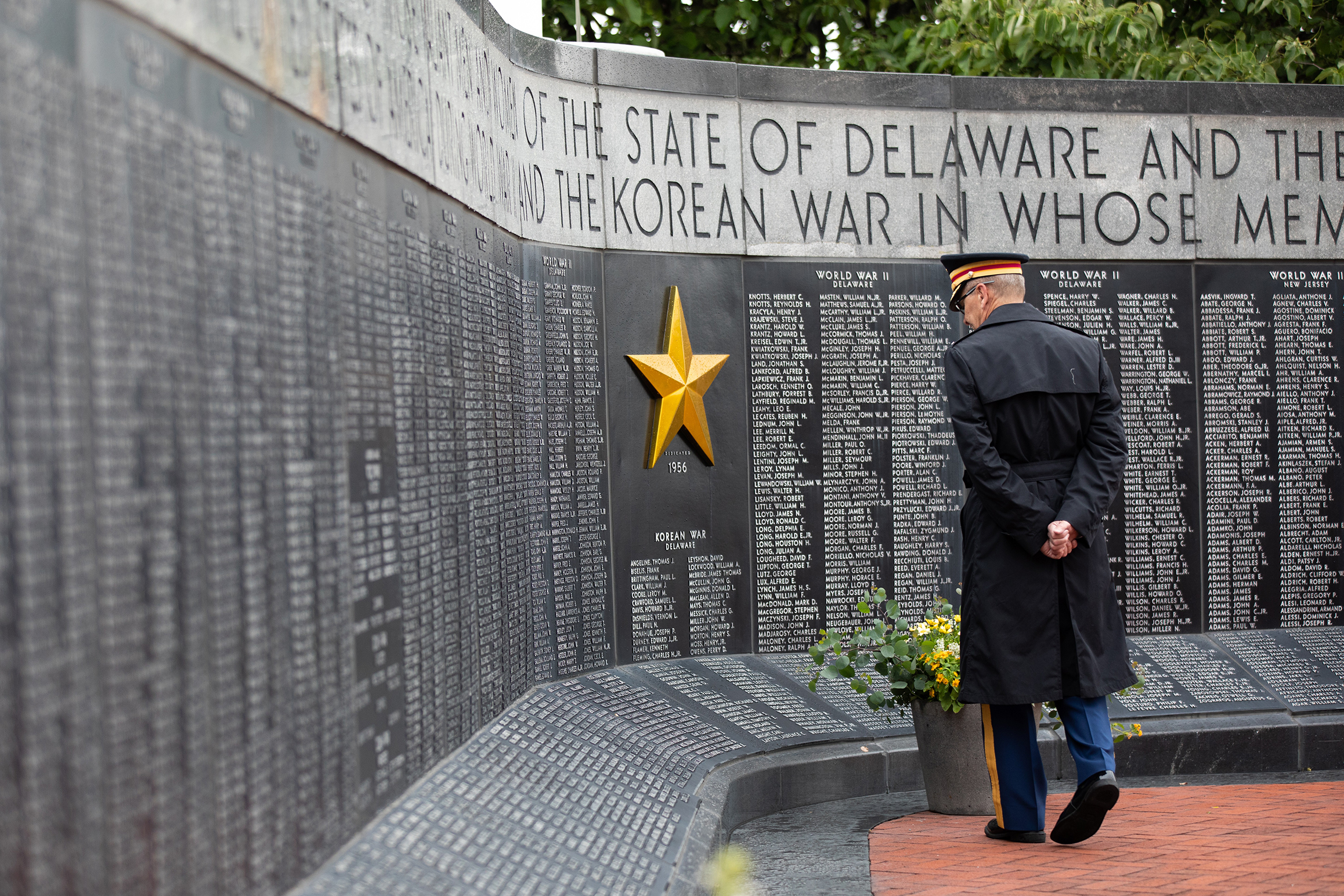 Memorial Day Services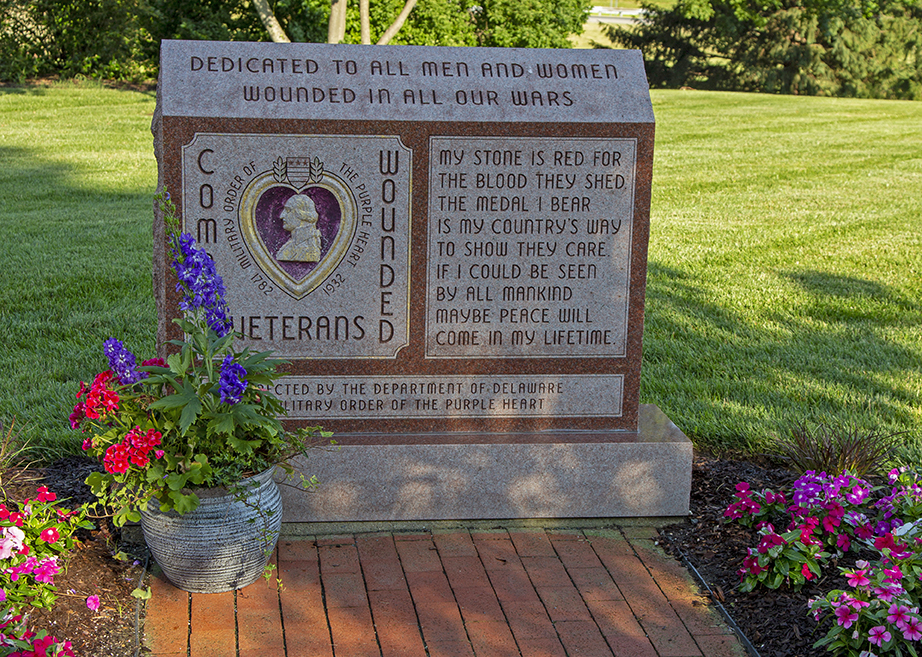 Purple Heart Monument

Virtual Monuments Map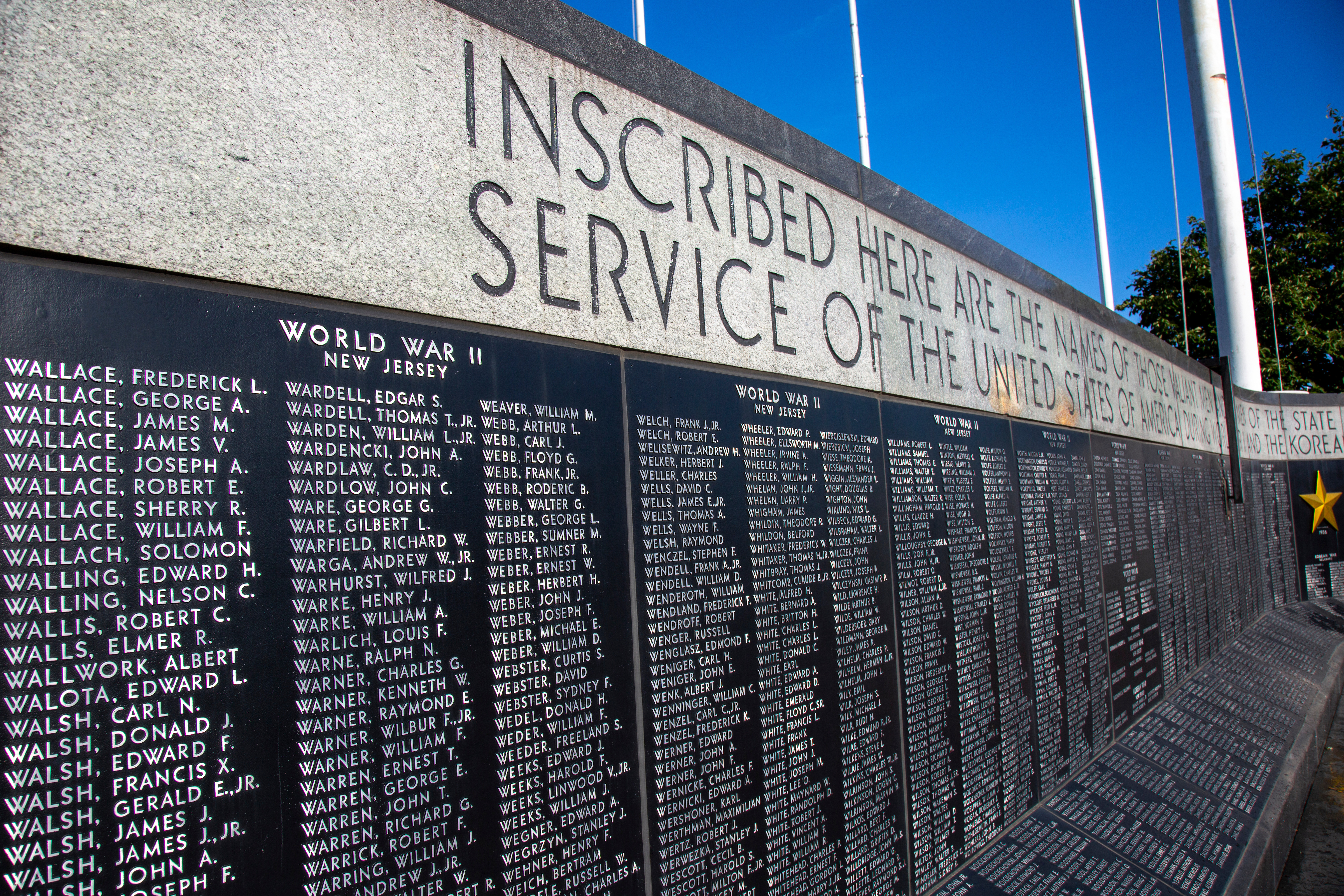 Memorial Wall Monument
The central vision of the Memorial Park stems from the Memorial Wall, which contains the names of approximately 15,000 men and women from both Delaware and New Jersey that lost their lives serving our country in World War II and Korean War.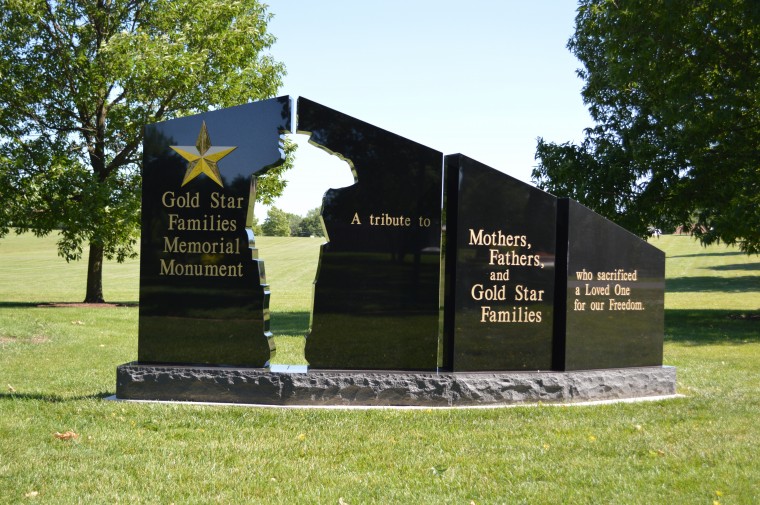 Gold Star Memorial Monument
Our newest monument, the Gold Star Memorial was created to honor the families that have lost loved ones in military service. This beautiful monument was made possible through the Hershel Woody Williams Foundation and Delaware Gold Star Families. The Gold Star first made an appearance during World War I, signifying the family's pride in the loved one's sacrifice rather than the mourning of their loss. A Gold Star also appears on the Memorial Wall, on the center panel.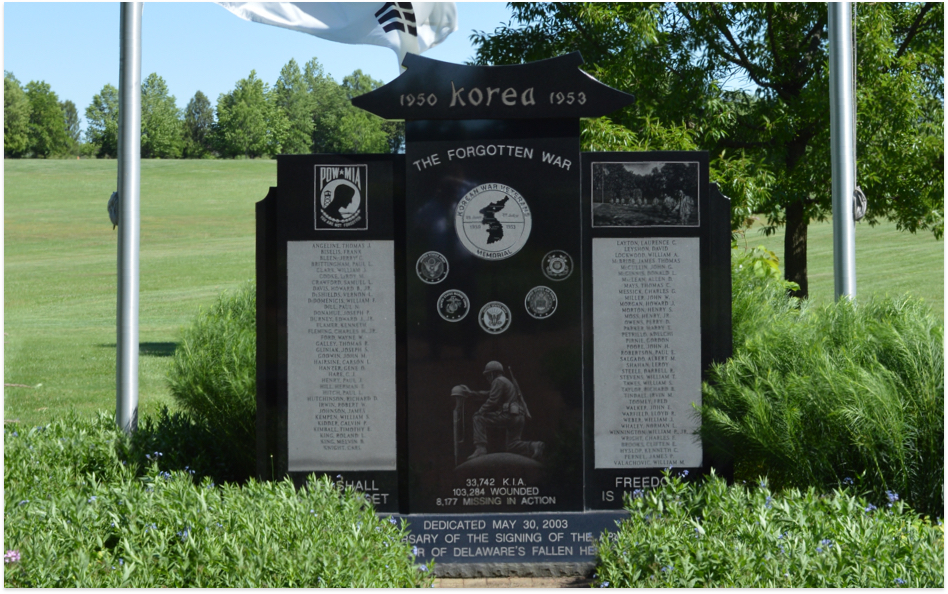 Korean War Memorial Monument
The Korean War Memorial was installed and dedicated on Memorial Day of 2003 and stands as a profound testament to the fellowship felt by the Korean War Veterans of Delaware. The memorial has served as an outlet for these Veterans and their families to express their sentiments.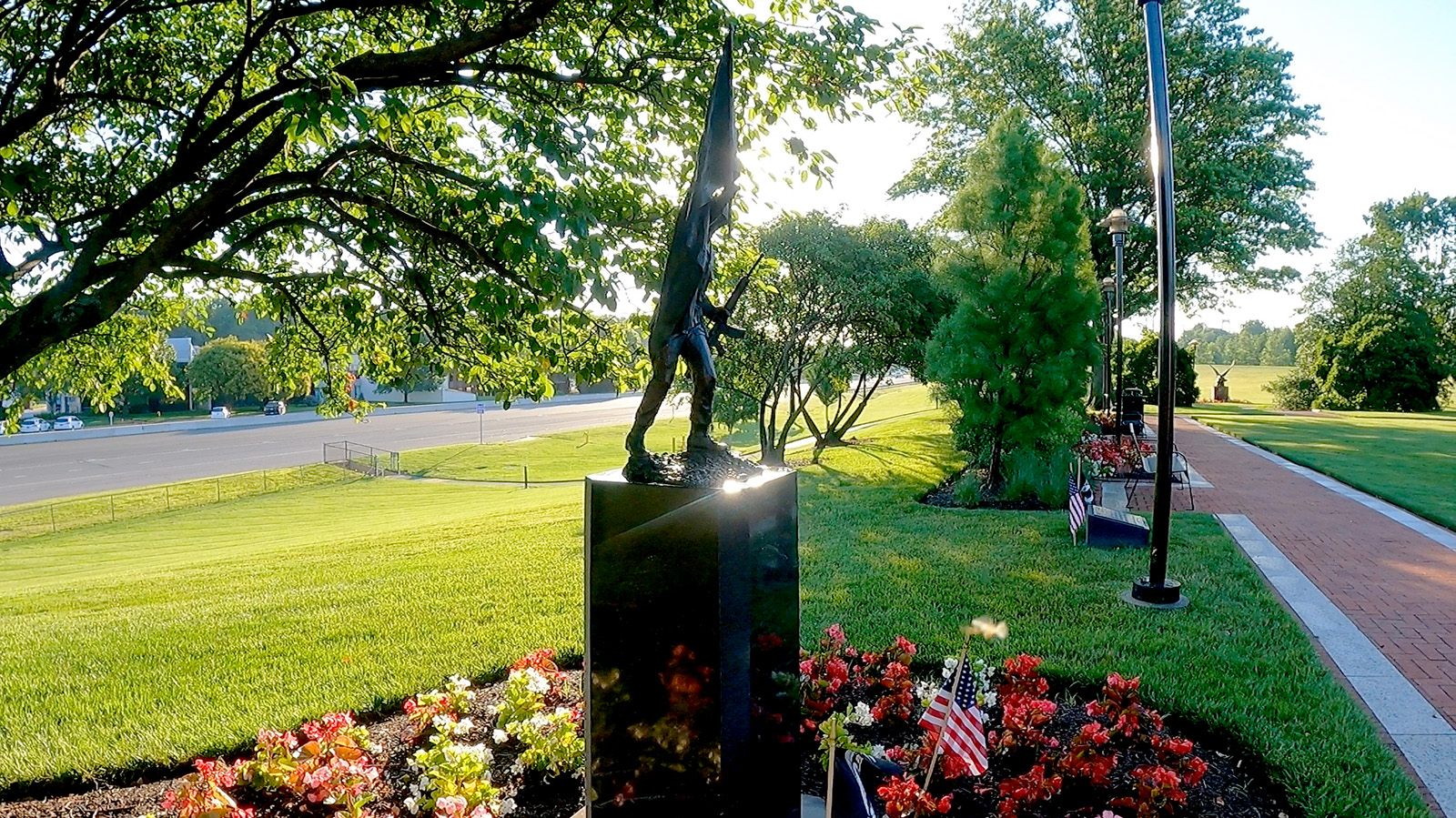 One Army Soldier Monument
The "One Army" solider was unveiled to the grounds on Veterans Day in 1998. This statue was created to honor all the men and women from Delaware and New Jersey who were killed or declared missing in action in combat since the Korean Conflict. "One Army" evokes a sense of support and unity for these brave men and women. The original "One Army" solider is at Army War College in Carlisle, Pennsylvania.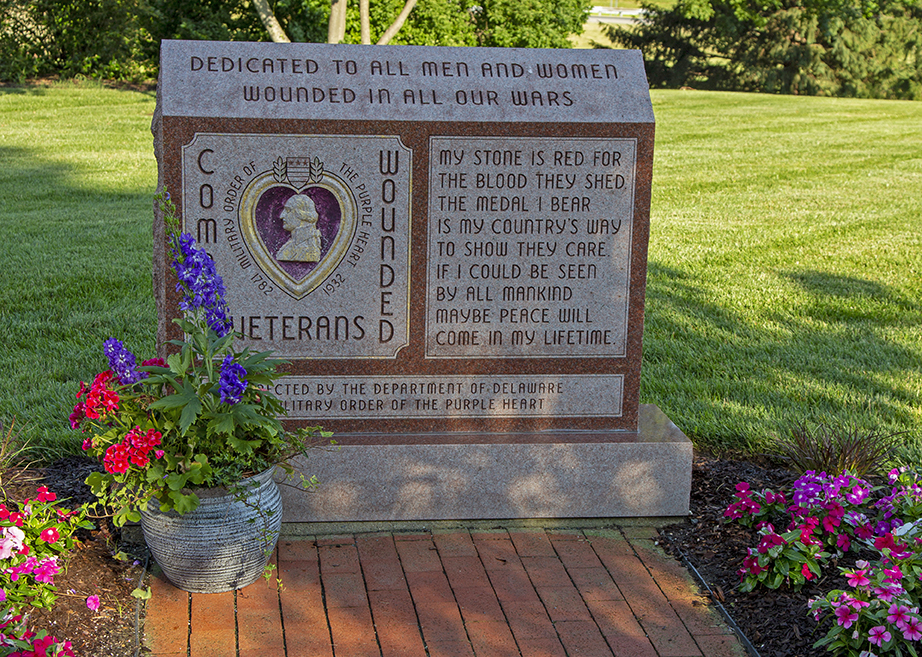 The Purple Heart Monument
The Purple Heart Memorial Marker was dedicated to honor all the men and women that have been wounded in American Wars. This beautiful marker is a tribute to the brave actions that our soldiers displayed during combat. The Department of Delaware's Military Order of the Purple Heart erected this Marker for the Memorial Park.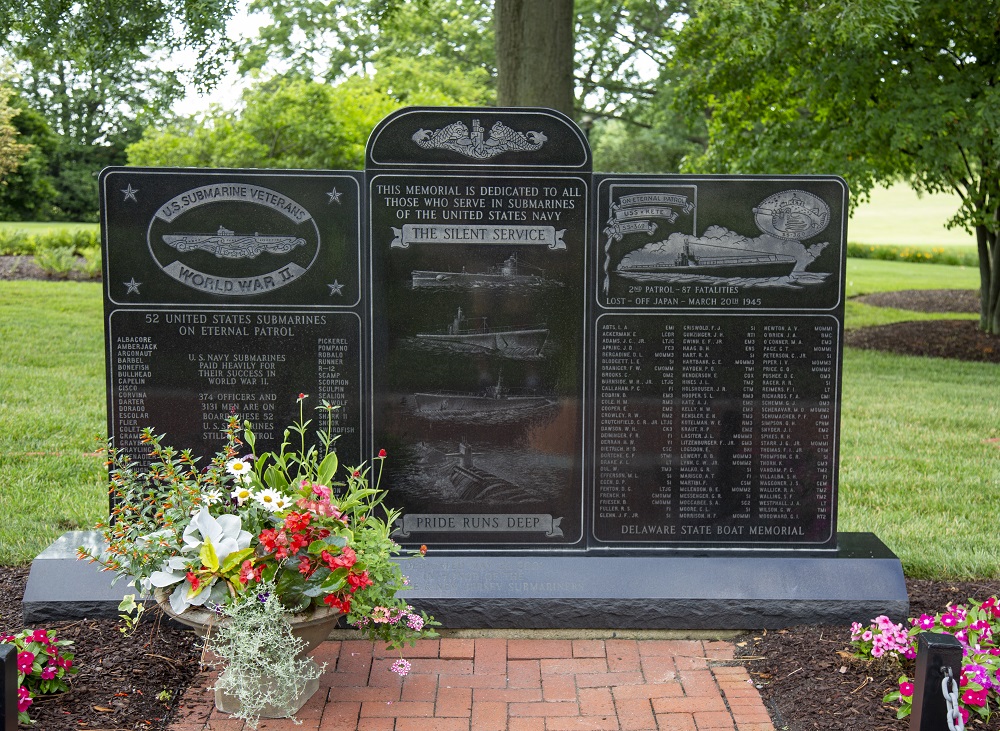 Submariner Monument
Often overlooked and dubbed "the silent service", submarine use in WWII was integral to our war efforts. In May of 2001, an impressive black marble sculpture was created for the Memorial Park to honor the efforts made by the men and women who lost their lives on American subs.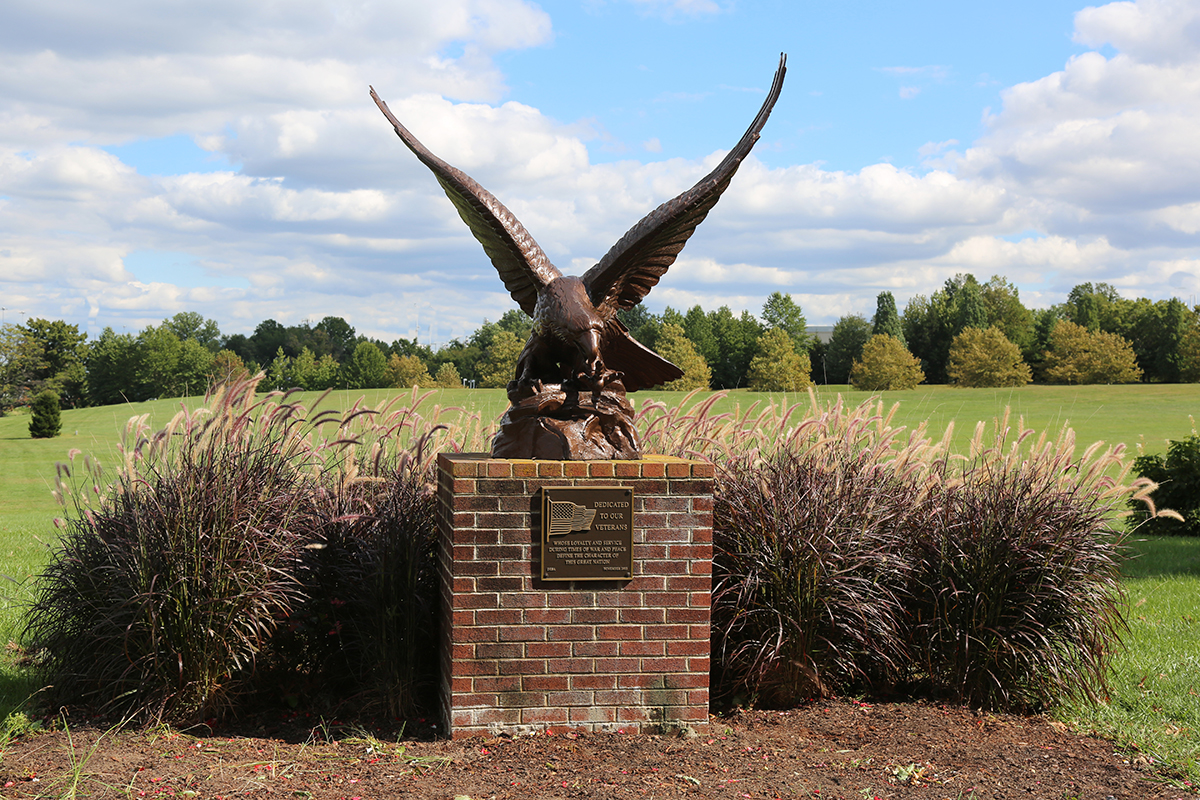 Eagle Statue Monument
In November 2003, this majestic eagle was dedicated to our Veterans, "Whose loyalty and service during times of war and peace define the character of this great Nation."

Explore more at the Park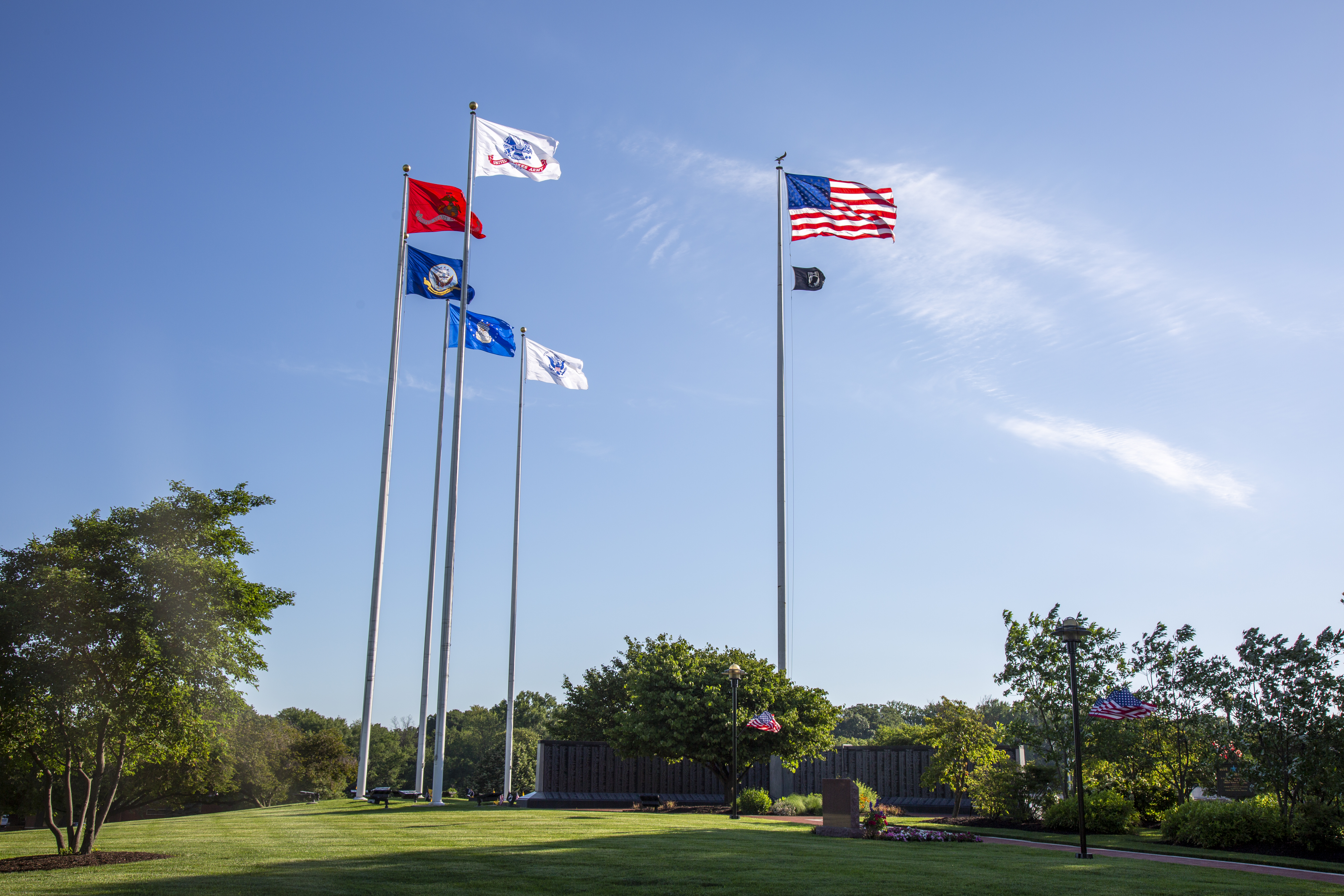 about the Park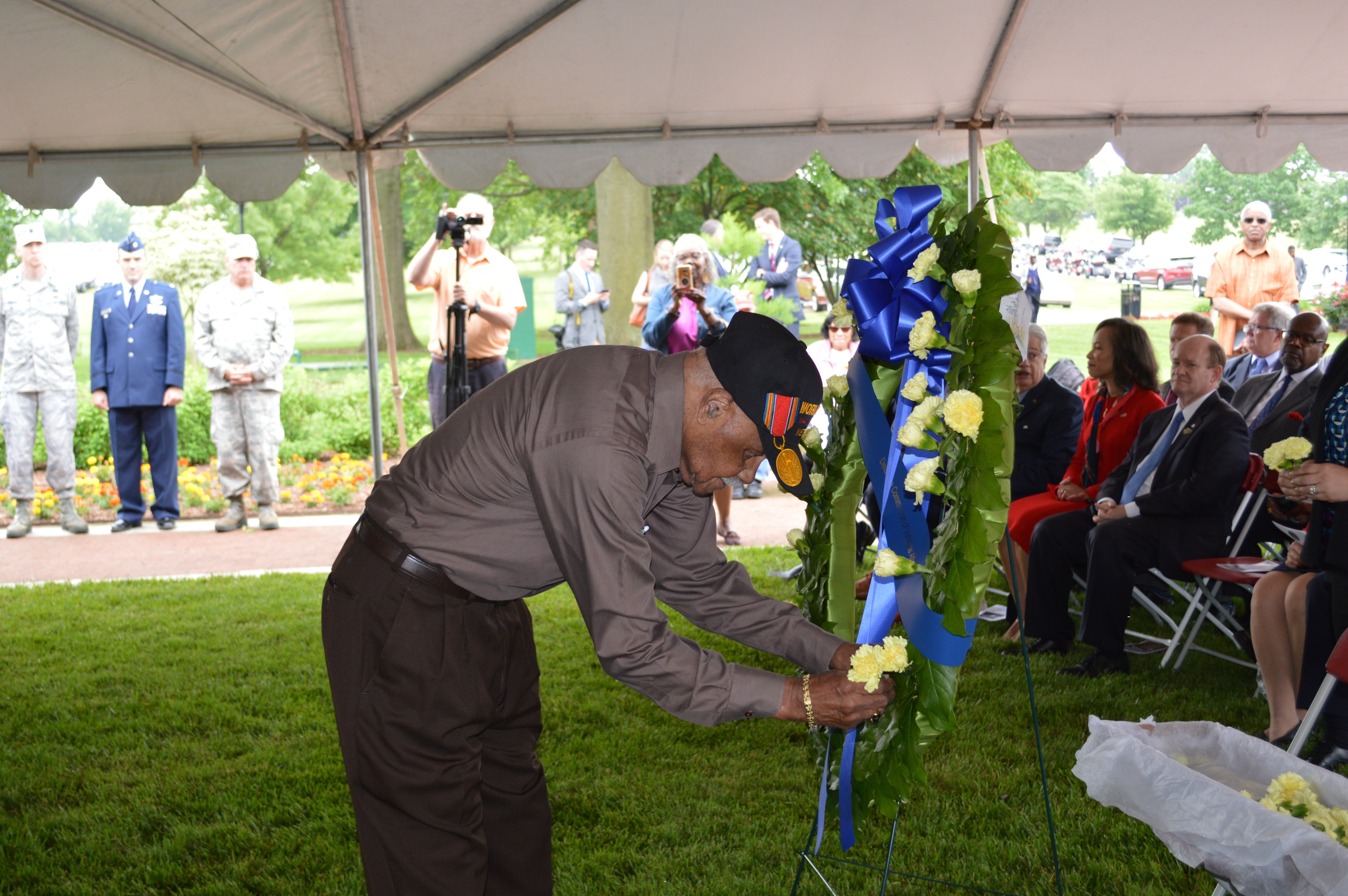 Park HIstory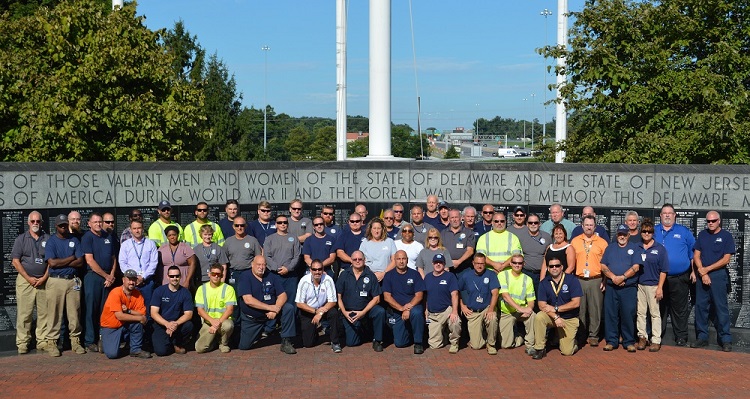 Articles