It could be said that it takes hundreds to ensure that consistent proper respect is paid to the thousands listed and represented on the walls and monuments in Veterans Memorial Park in New Castle, Delaware. And even though the services of over one hundred employees who work as part of the DRBA Maintenance Department preserve the park, they would be the first to admit what they do could never repay the service of those who have defended our country.
"We consider it the public's park, ''said Chris Donegan, Assistant Director of Maintenance Operations for the Delaware River & Bay Authority (DRBA). "We all enjoy providing public access to the Park and watching visitors take comfort in being there."
Year-round Care
Park maintenance services are varied and include everything from seasonal plantings that provide color and soothing scents, road maintenance, general grounds upkeep, special events support, and lighting. The Military flags and the American flag that grace the center of the Park are illuminated to allow for even evening travelers to remember those who have paid the Ultimate Sacrifice.
Plantings in the spring and summer are key features of the park. Current and past DRBA employees have attained certifications through Longwood Gardens and other horticultural organizations in order to provide the best visual and appropriate flora to the Park. Plants are chosen to grace various areas of the Park based on their drought hardiness and resistance to other elements such as road salt from the nearby highways. According to DRBA Landscape Supervisor John Hitchner, visitors will generally see a mix of common annuals and unique perennials, such as Eastern Redbud trees, Boxwoods, and even a magnificent American Holly, the state tree of Delaware.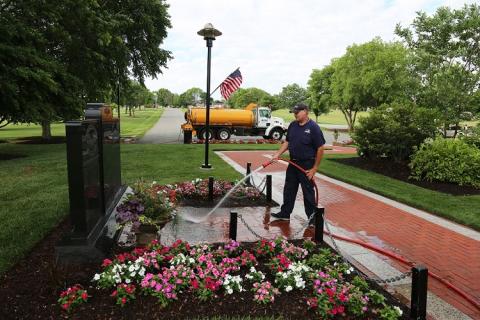 Park maintenance is a year-round effort. From spring through the fall, meadows are mowed weekly, and plant maintenance including weeding occurs multiple times a week. Planning for Memorial Day and Veterans Day events start a full 4-6 weeks before each event. Maintenance teams are on-site the day of events to ensure the site is in top form and fully restored after the conclusion of each event. The DRBA hosts these events in support an by the request of the Delaware Office of Veterans Services.
Many who have supervised or worked in the DRBA's Maintenance Department over the years were Veterans themselves who approached the work as a labor of love to their own fallen brethren. Although many of today's team have not been in the Armed Forces, they recognize the value of what they do in service to those who have served. Park visitors stop them to give thanks, relay stories, ask questions, and continue to remind us all how important flowers and lighting can be to help people find solace and repose.

See more Articles about the Park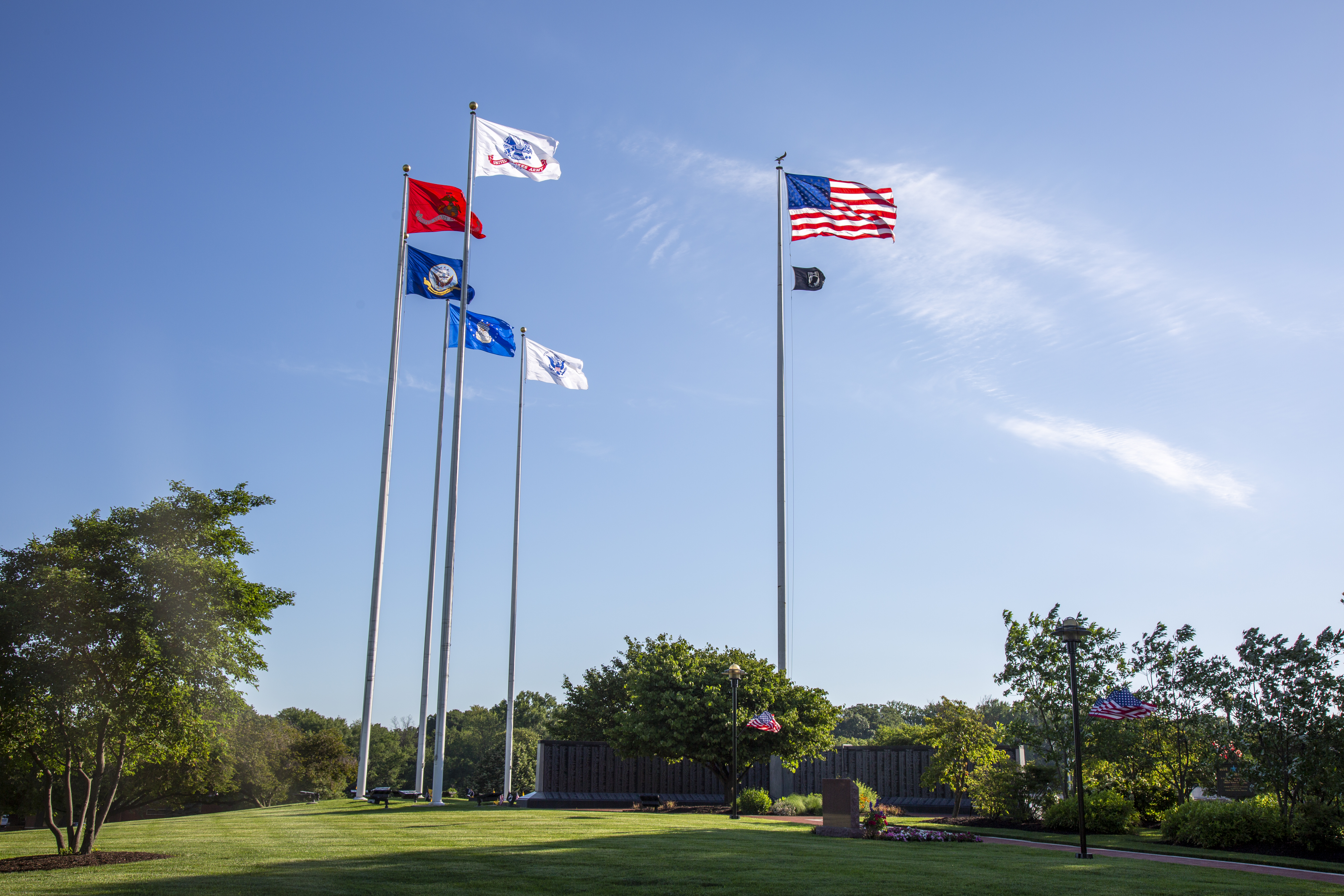 registry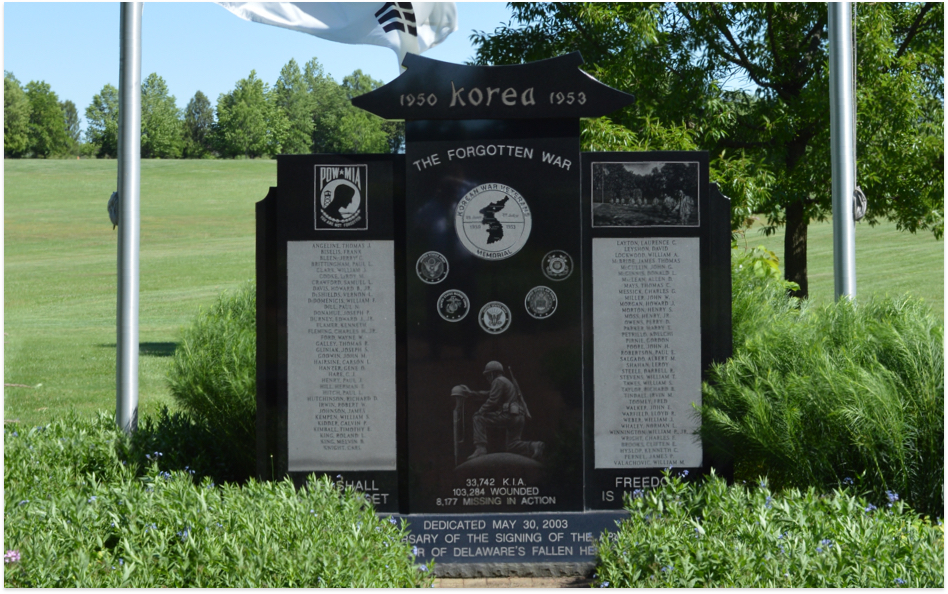 monuments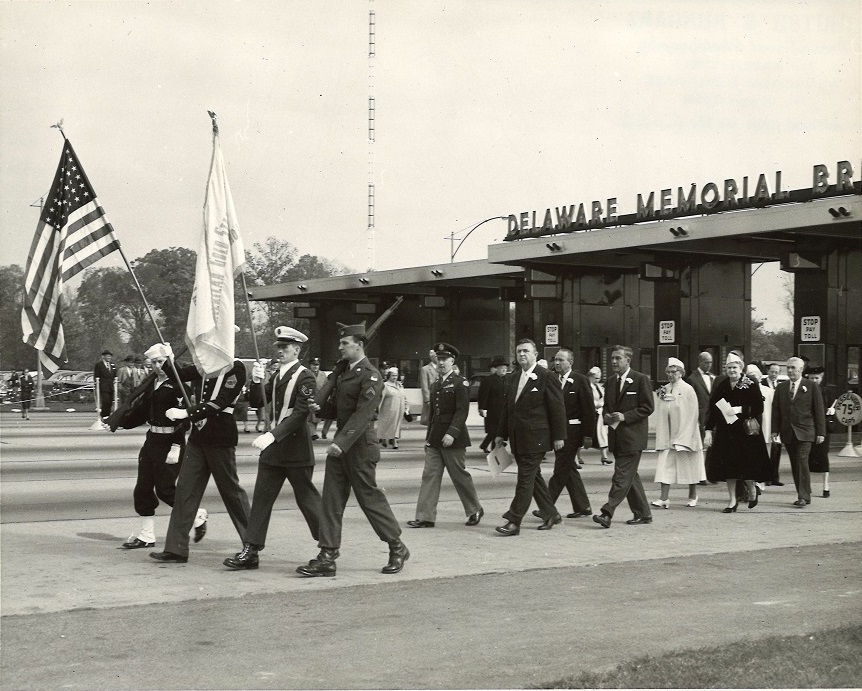 stories