Veterans Memorial Park stands at attention 24/7 /365 to honor those who have fallen from Delaware and New Jersey in various conflicts since World War II largely through monuments and memorials placed throughout the Park. In addition, it well known for annually hosting both Veterans Day and Memorial Day services sponsored by The Delaware Commission of Veterans Affairs. Less well known, but of great importance are the special events that occasionally take place at the park for traveling tours and exhibits that help drive awareness about veterans continued sacrifices on behalf of us all. Here are a few that the Park has been proud to host in recent years.
Traveling Vietnam Wall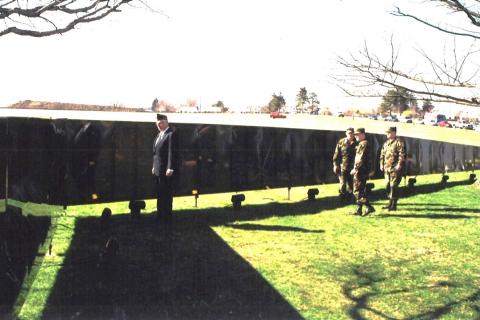 In April 2001, the DRBA welcomed The Wall That Heals exhibit to the Park. This 250-foot wall, still traveling today, spreads awareness about the Vietnam War and honors the lives lost in that war. The Wall was at the Park for four days and helped those who had survived and served to heal and feel more seen by their fellow citizens and veterans. Ed Cole, a DRBA retiree and ex-Vietnam Veteran recalls his own feelings about the importance of the event in the short video below.
Veteran Bus Tours
Almost one year later, in May 2022, The Carry the Load (CTL) Foundation came to Veterans Memorial Park as part of a national touring event. A relay team, consisting of walking members and bus riders made their way to the park from the Chase Center in Wilmington. Once they arrived, there was a short ceremony consisting of speeches from CTL members and local representatives before departing for their next stop.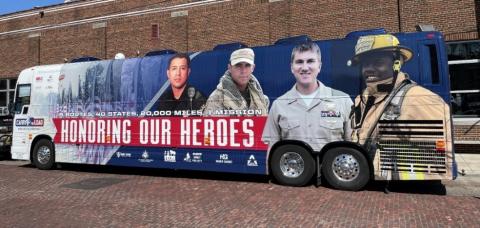 Touring Veteran CEREMONIES
The 13th Annual Tribute to Fallen Soldiers Memorial Torch Motorcycle Ride stopped at Veterans Memorial Park in August 2022. This organization annually completes a cross-country motorcycle ride to honor America's fallen service members. Wilmington is just one of the 24 stops they make on their journey ending in Arlington National Cemetery. At the ceremony, the family of Navy Chief Petty Officer John Lowell, a Veteran originally from New Castle, DE, who lost his life, was presented with a Memorial Plaque of Distinguished Service. The service included a police tribute shown in the top image above, as well as a flag tribute for the arriving riders created with the assistance of the New Castle Fire Department.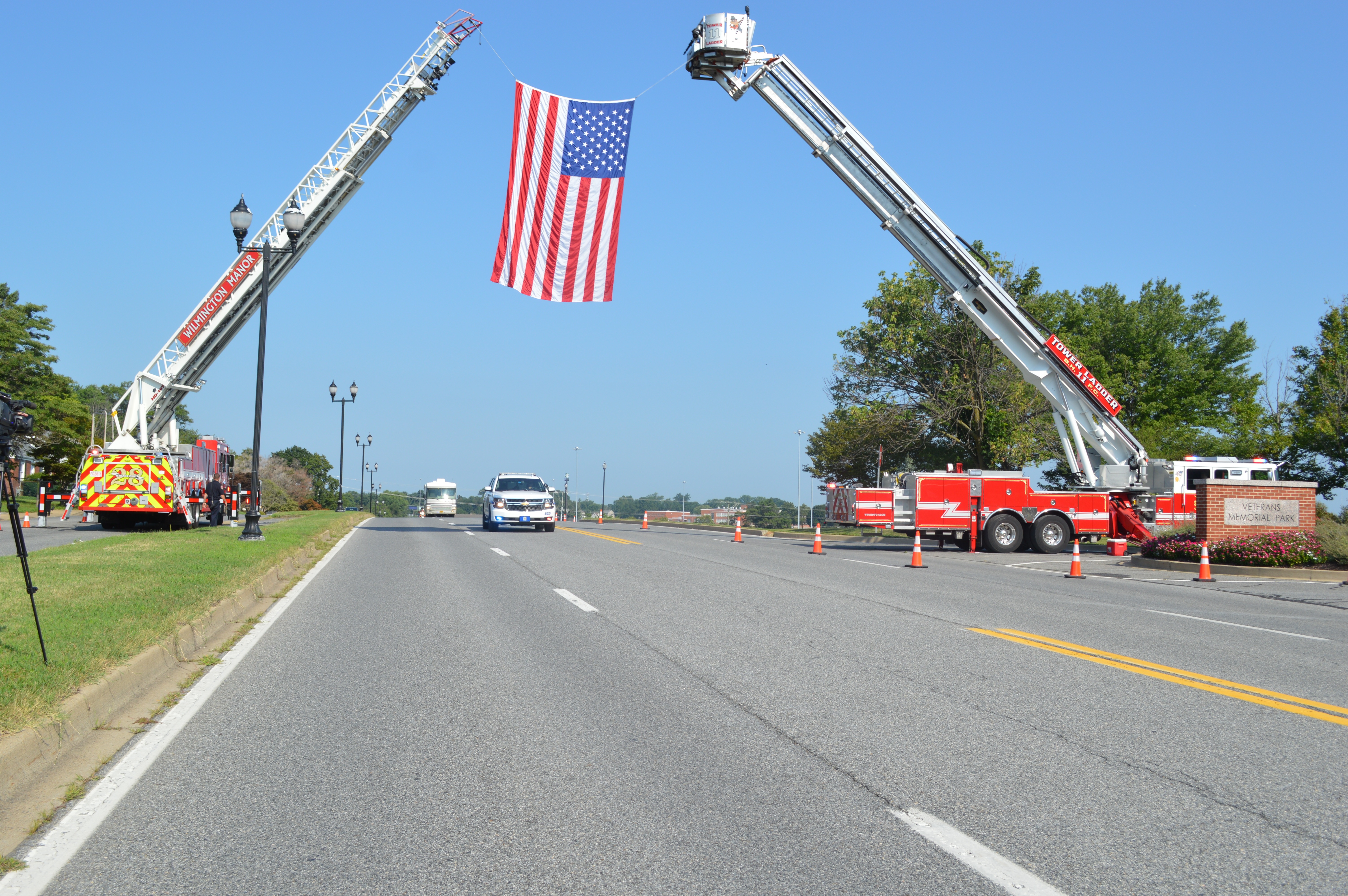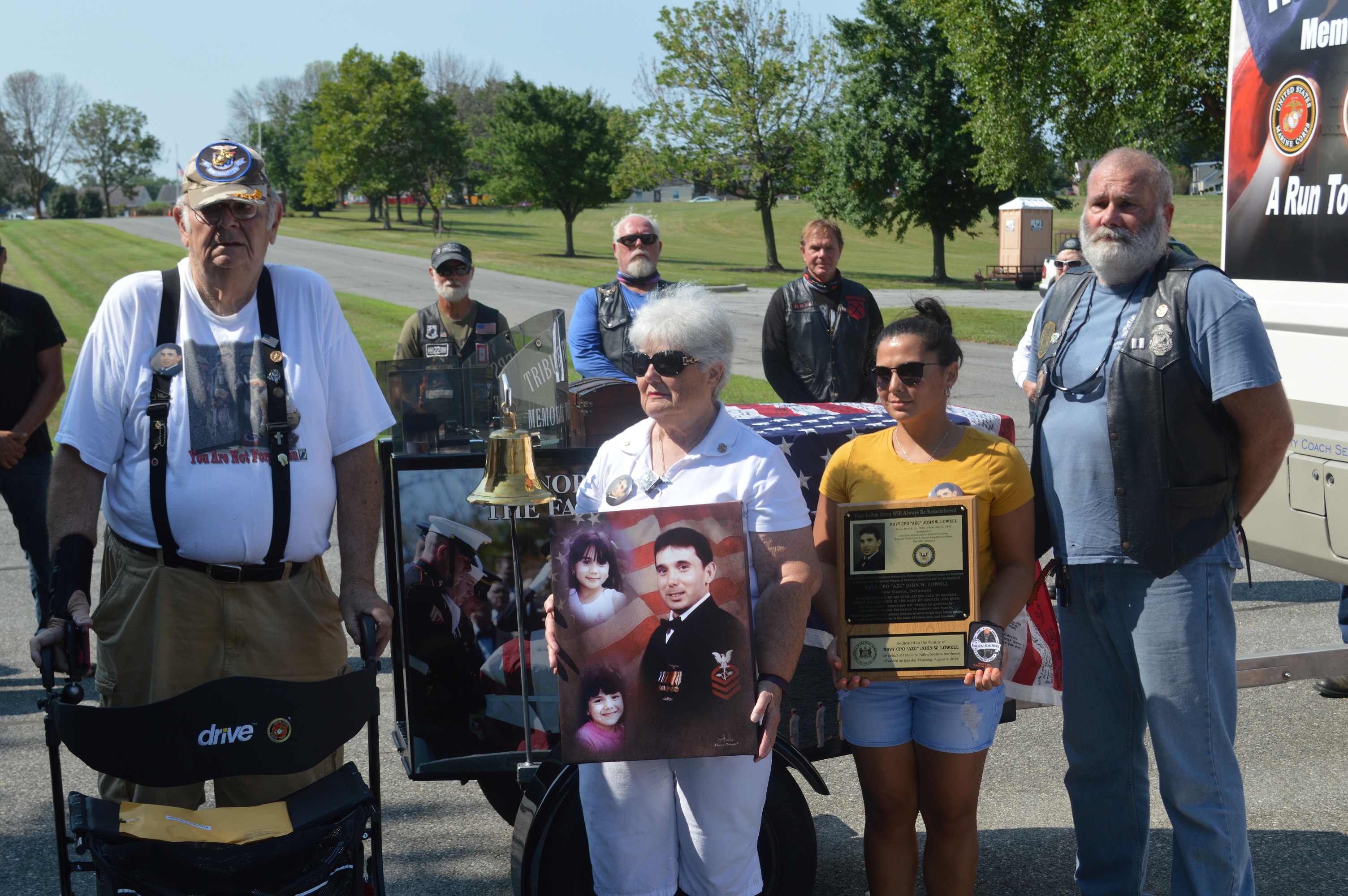 Does Your event Fit?
Do you have an event that you'd like to consider holding at Veterans Memorial Park? Before you pitch it to the DRBA, here are some things to consider:
The park is a solemn place. Please be considerate and respectful.
There are no permanent restroom facilities at the park.
Advance coordination with DRBA maintenance and police is necessary
Veteran affiliated events are favored.
The park is maintained for public use and is opened daily from dawn to dusk.
When appropriate, the DRBA is willing and proud to partner with groups that would like to have an event at the park. As Veterans Memorial Park's mission is to honor fallen soldiers, it is of utmost importance to preserve it as a space for reflection and remembrance.
If interested, please call (302) 571-6300

See more Articles about the Park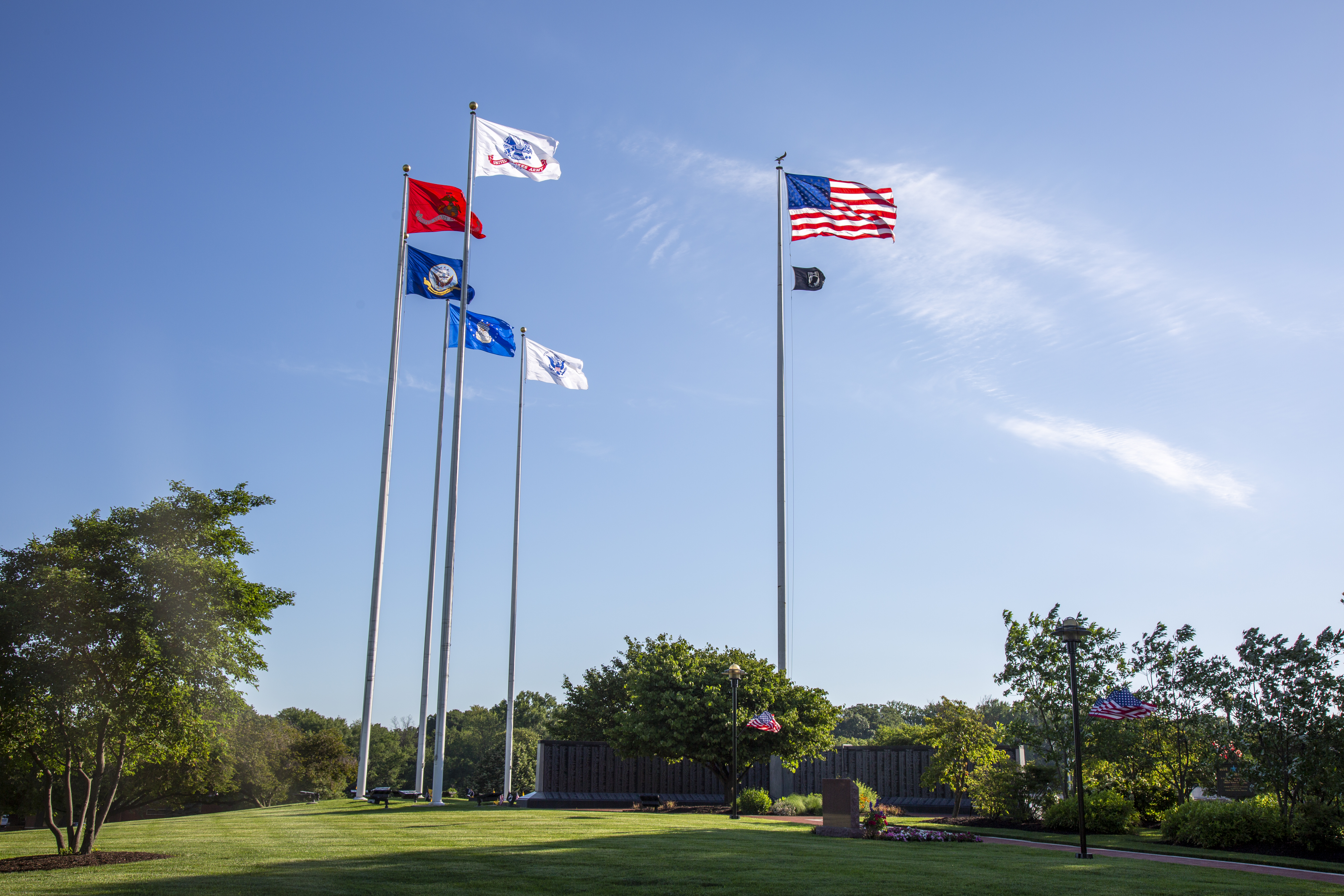 registry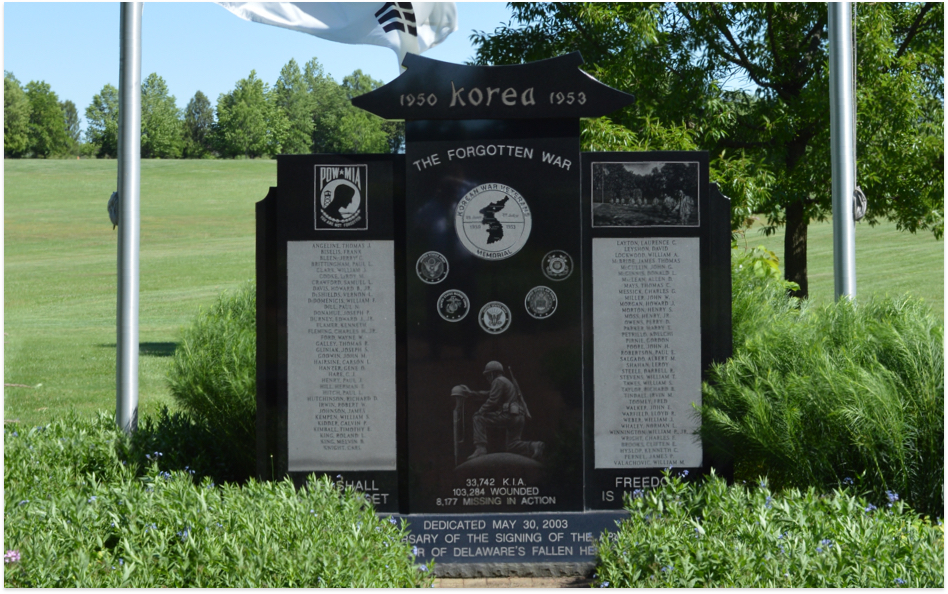 monuments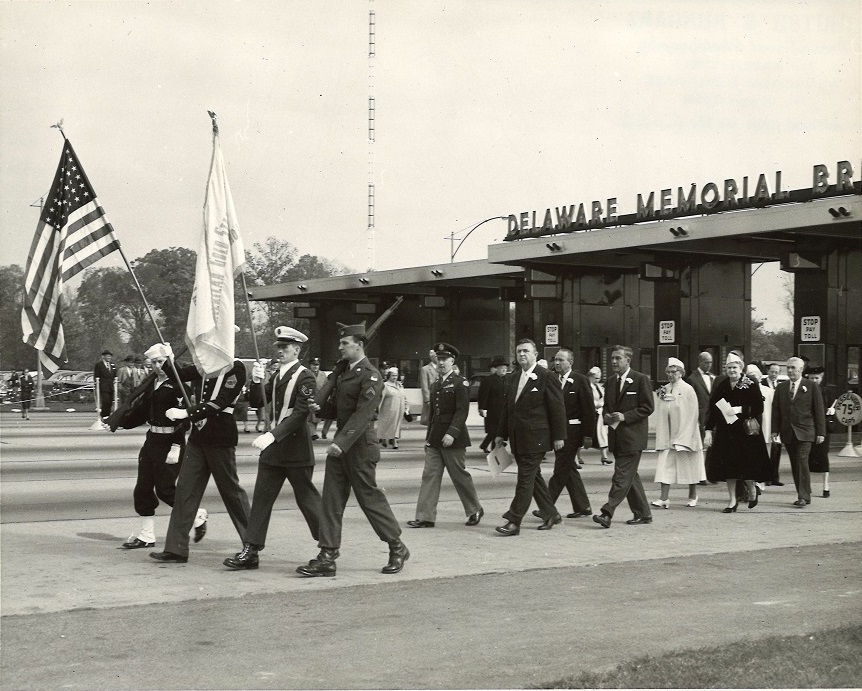 stories